Book retailer Waterstones is to launch a marketing campaign to emphasise the importance of bookshops.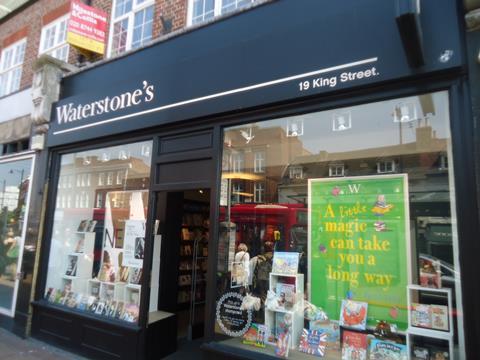 Waterstones, sold by HMV to Russian investor Alexander Mamut last year, will use in-store, press and outdoor advertising and will also launch a new in-store free magazine.
The campaign will be feature statements highlighting the benefits of a bookshop, such as: "Books you can't put down are much easier to find when you can actually pick them up," and "even the most ardent reader will never reach the end of a good bookshop."
Between the Lines, the store's new free magazine, will launch in November and will include reviews and submissions by authors such as Sebastian Faulks and Artemis Cooper. It will have a print-run of 600,000 and will be available in-store and online.
In early November Waterstones is also publishing Red, an inaugral "anthology of original material". The bookseller has commissioned 18 "great writers to reflect the mood and changes of 2012".
Waterstones marketing director Ros Hines said: "We have a powerful brand, and we should be using that to get over powerful messages that do more than simply promote individual books, but remind people just how good being in a bookshop is and how important they are - and we are - to the British high street."
In May, Waterstones signed a partnership with Amazon to sell the Kindle in a move to mitigate the effect that digital downloads has had on sales.
Waterstones will open special areas for the launch of the Kindle Fire in October, installing wi-fi and training staff so that they can assist customers in setting up their devices.