As IAG Loyalty enters retail with the launch of its wine delivery service, Retail Week speaks to Jack Smith – the freshly appointed CEO of new subsidiary IAGL Retail – to understand why it is making its foray into the market and the role of rewards in driving retention.
On October 4, IAG Loyalty took British Airways (BA) into wine retail with the launch of The Wine Flyer; its online wine delivery service exclusive to BA Executive Club members.
Operating under a subsidiary of IAG Loyalty - part of the International Airlines Group (IAG) that operates the popular loyalty currency scheme Avios – The Wine Flyer enables more than 14 million BA Executive Club members to collect Avios travel points on wine orders, alongside the ability to order bottles of their choice on subscription.
The service, which replaces BA's previous white-label partnership with Laithwaites Wine, initially offers members the opportunity to collect up to 10 Avios points per pound spent on standard orders, which translates to 2,000 Avios on a case of wine worth £200.
Reported to be a more "generous earn rate" than other Avios collection partners, the points gained from The Wine Flyer mean BA members could earn enough to fly to short-haul destinations such as Paris, Barcelona or Naples in just six months.
To find out more, Retail Week sits down with IAGL Retail's new CEO Jack Smith – former British Airways digital director – to discuss the launch and why the business is betting big on rewards and incentives.
Why wine?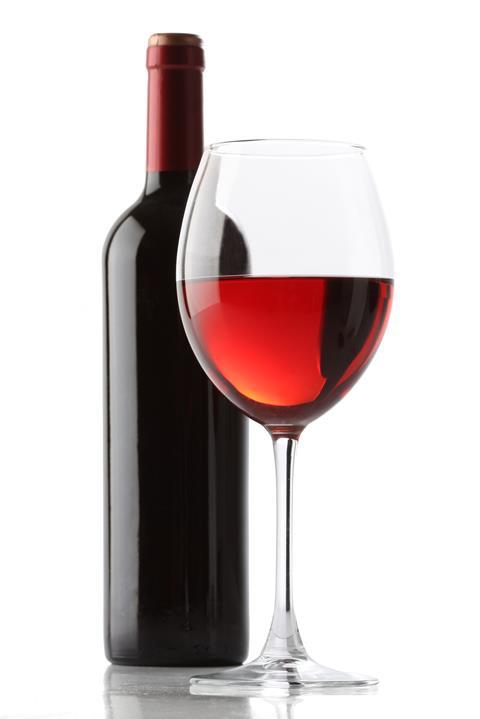 "There are a couple of reasons we're starting with wine. We know our customers have a desire to purchase wine from us through our previous partnership with Laithwaites. We have huge expertise in drinks, wines and spirits from our in-flight and lounge operations, which is why we're starting a new direct business with our core capability in the drinks sector.
"Then there's the strength of IAG Loyalty; it runs all of the loyalty programmes in the IAG Group for other airlines such as AER Lingus, Iberia and Vueling and runs one of the leading global loyalty currencies; Avios.
"We're also building from an established customer base; the total number of BA Executive Club members is now more than 14 million and hundreds of thousands of Exec Club members currently collect and redeem on wine every year."
Doubling down on rewards
"The beauty of having a very highly engaged customer base is that you can always look ahead at what will keep their attention. We want to retain those customers and we'd love for a large portion to be participating in The Wine Flyer as the business targets the different customer bases we serve.
"We attract the types of consumers who are both collection-oriented – seeking out Avios points and redeeming them on flights – and another group who are very spend-orientated. IAG Loyalty is also constantly evolving and we have frequent flyers who we know we have to retain and work to meet their needs.
"We believe The Wine Flyer will drive more penetration as the earn rates will be much higher and the redemption rate will be rich, plus customers get a discount on wine [wines start at £9.95 and go up to £1,428]."
Lessons for the market
1. Diversify to win
"We're a loyalty business that's diversifying and we're focused on creating products that our customers need and want. I would say that retailers – particularly those on the bigger scale – have been very good at investing in their offering, but slightly smaller retailers have struggled in this space. Retailers need to look at where they can evolve and what they can do to enhance the customer proposition. There are lots of opportunities even in this challenging market."
2. High-quality customer experience is crucial
"Having recently come out of an airline [and into IAGL Retail] the focus on NPS is so much higher here, as we're not interested in one-off purchases, but capturing customer lifetime value.
"We're not competing with the pureplays and brands such as Naked Wines"
It's also not about competing. We're not competing with the pureplays and brands such as Naked Wines as we're continuing to deliver to our own established membership base."
3. Transformation doesn't have to be slow or complex
"I would also highlight how quickly we've been able to launch this business. There's a lot of agility we've been able to work with in the modern retailing environment. We've been able to take up an existing ecommerce platform off the shelf that already has the infrastructure and then integrate it with loyalty points. We've taken a straightforward ecommerce model and got it to market quickly, expanding into new areas. The barrier for doing this has vastly reduced and commodity technology has made it a lot easier."
What's next
"We have to see how this plays out and whether we can deliver for the customer's needs and then look to what's appropriate.
"We want to find more ways for customers to collect and redeem rewards so retail won't be the only frontier."
Hear more from Jack Smith at the Innovation Summit
On November 22, IAGL Retail's Jack Smith joins leaders and industry experts from Kingfisher, The Very Group, Levi's and Lego at Retail Week's free full-day conference at the Museum of London, as they share more insights on why retailers need to diversify their offerings.
Register here for your free pass to hear from Jack Smith and peers at the Innovation Summit.

Megan Dunsby is Retail Week Connect's senior commercial content editor. A former journalist and features editor, Megan joined the team in January 2019 to help brands leverage content to reach the people who matter in retail.