Habitat has launched its first TV ad since it was bought by Home Retail Group as it seeks to reinforce its credentials as a design brand.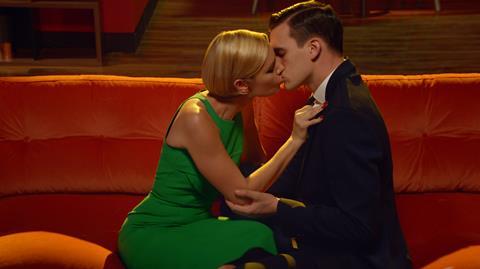 The campaign plays on the idea that "everyone loves to look into other people's homes" and was shot by fashion photographer Miles Aldridge.
The ad shows a couple in a passionate clinch on a sofa before leaving the shot but the camera lingers on the room. It is designed to show a Habitat shopper is captivated by its furniture rather than anything else going on around it.
Habitat head of marketing Jocelyn Dowden said: "Our customers are instinctively drawn to good design and have an insatiable curiosity about interiors.
"They love the Habitat brand for its statement designs and we know that they will identify with the show stopping scenes that will bring out the 'Habitat voyeur' in them."
The campaign, which was created by Portas, introduces the 'We all look but only some of us see' strapline.
A follow-up TV ad called 'Home Alone' will launch on September 6 and features a man in his underwear dancing around his apartment.
As the doorbell rings he moves out of sight, but the camera holds its focus on a rose gold Orrico coffee table.
Television advertising will be supported by cinema and digital activity. Habitat will run teasers for the TV ad across Habitat's Instagram page.
Habitat will also run a #HabitatVoyeur social media campaign that takes a voyeuristic view into the homes of "culturally influential" people.