Retail Week's Consumer Week kicks off today. From tapping into new demographics to understanding what shoppers really want from in-store experiences, retailers and brands from across the industry will share how they are engaging with cash-strapped consumers
There has never been a more necessary time for retailers to sharpen their customer experience investments to stay ahead of competitor and consumer expectations.
The cost-of-living crisis, with interest rates now at their highest level in 14 years, presents a new challenge – where must retailers innovate to win over consumers as purse strings tighten?
Many retailers and brands are answering this question and rising to the occasion by investing in unique in-store experiences, doubling down on loyalty schemes and engaging online communities. Opportunities are there for the taking.
Against this backdrop, Consumer Week will help retailers redefine their CX strategies and take a deep dive into the customer psyche.
Featuring a virtual masterclass on September 28 and an in-person summit in London on September 29, the event includes 20 speakers who will share practical ways to combat the cost-of-living crisis, looking at the driving factors behind consumer spending and new strategies for customer engagement and growth.
Here, we highlight three of the biggest CX investments by some of our Consumer Week speakers:
Walmart – convenience is king
In a bid to satisfy consumer desire for speed and ease, US retail giant Walmart started testing out deliveries via drones in May. Customers across six states – Arizona, Arkansas, Florida, Texas, Utah and Virginia – are now able to order items, from paracetamol to biscuits, for delivery via air in as little as 30 minutes.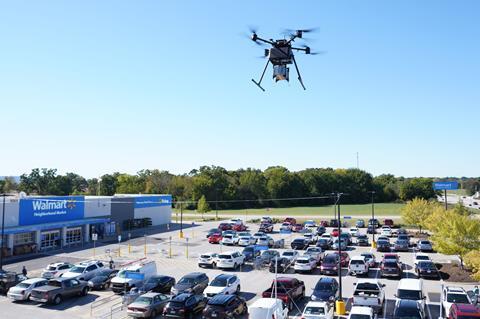 Walmart US chief ecommerce officer Tom Ward told Retail Week: "We're starting to compress what people think is possible. Gone are the days where you have to run to a petrol station or convenience store to solve issues; we can solve them in real-time with these disruptive technologies."
Ward will reveal more about Walmart's ecommerce strategy at the Consumer Week virtual masterclass.
As well as offering an unforgettable customer experience, understanding where your customers are – whether that's on Instagram or in store – and how to communicate effectively with them has never been more important.
Rotaro – authenticity over curation
As a relative newcomer to the industry, fashion rental site Rotaro, which launched in 2019, has been experimenting with investments in online marketing and social commerce to increase engagement with its millennial and Gen Z customer base.
Rotaro marketing manager Giovanna Vieira will share how the business has been adapting its approach at the virtual masterclass and says it is seeing an uplift from running influencer content on TikTok.
Vieira says this is in contrast to Instagram's paid partnerships, which have not worked as well in engaging advertising-savvy Gen Z consumers.
The brand has also been experimenting with photo-sharing app BeReal, which operates by making users share a photo of their day at a specific time.
The aim is to give Rotaro customers a more authentic, less curated insight into the inner workings of the brand, from behind-the-scenes photoshoots to product selection, and to hopefully increase brand loyalty and engagement.
Trinny London – consumers want community
When it comes to CX investments, building a brand community is the priority for burgeoning beauty brand Trinny London, to differentiate itself in the oversaturated beauty market.
Boasting an impressive 419,000 followers on Instagram and a growing number on TikTok, Trinny London's online presence is a masterclass in social-media savvy.
With Trinny Woodall as its Instagram grid figurehead, followers get first-hand instructions and tips on how to use its products and what works best for each customer.
But how do you turn an engaged community into sales? Trinny London's innovative data strategy uses its own platform, Match2Me, an online tool that delivers personalised make-up and skincare routines.
The brand only sells in store to retailers that input customers' details into the server, giving a 360-degree view of their customer base and their beauty needs.
This invaluable data informs the marketing strategy, which is driven by personalised emails.