Consumer confidence slumped in January as concerns about personal finances and the UK's economic outlook heightened.
Shoppers' sentiment towards the British economy over the next 12 months tumbled to its lowest level in more than seven years, falling to -39, according to the GfK consumer confidence Index. This was a 15-point drop year on year.
The slump contributed to a fall in overall consumer confidence, which declined by five points compared to January 2018, falling to -14.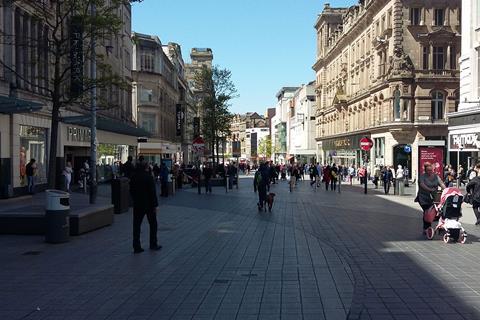 Consumers' confidence in their personal financial situation in the year ahead fell five points year on year to +1, though that was a two-point improvement on December 2018.
Shoppers' views of their personal finances over the past 12 months edged up one point year on year to zero, while their outlook on the UK economy over the same period slipped six points to -35.
Despite their concerns, consumers were more willing to spend on big-ticket items. GfK's major purchases index edged up one point year on year but rose five points compared to November, defying the lingering political and economic uncertainty.
GfK client strategy director Joe Staton said consumers were "stuck" in a "wait-and-see holding pattern in the face of political chaos in Westminster".
He added: "Although we're feeling slightly more confident about our personal finances – thanks to the effect of strong employment, low interest and inflation rates, and rising household incomes – concerns about the wider economic prospects for the country continue to weigh and depress the overall index score."
Staton said fears over the UK's general economic situation were driven by the fact that "consumers, companies and corporations thrive on certainty, which is in short supply just two months before the planned date for the UK's EU exit".
He added that the next few months "promise to be turbulent for the consumer" and suggested their outlook on the UK economy could drop further still.