We pick out the big consumers trends that retailers should watch out for in 2019.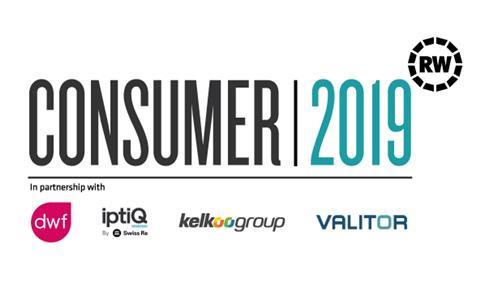 Consumers no longer buy simply on price or brand name. There are a wide variety of macro-trends that influence what and how they live, feel, communicate and shop.
Hilary Ross, global head of retail, food and hospitality at legal business DWF, says: "We're starting to see a tipping point in consumer behaviour. Where discounters and price wars have led the agenda for years, consumer consciousness of ethical, diversity and sustainability issues is now where the battle lines are being drawn.
"With the Government keen to assist by driving the agenda with initiatives such as gender pay gap reporting and investigations into the impact of single-use plastics, retailers' brand and marketing strategies not only need to keep up with changing consumer opinion but also anticipate the next big issue if they are to maintain footfall and clicks."
In 2019 consumers, particularly Generation Z, will quickly see through hollow messages, believes Angus Burrell, general manager, UK, omnichannel solutions, at payments provider Valitor. "What they want to see is clear actions," he says.
"As such, brands looking to stand out from the crowd should concentrate on how they can have a direct impact. Consumers want to see how brands are reducing water consumption or minimising single-use plastic. The key here is that actions will speak louder than words.
"If retailers fail to keep up with the expectations of this increasingly fickle audience, they will vote with their wallets. Brands now have the opportunity to not just compete on price, service and quality, but also ethos. If they get this right, they have the rare opportunity to create loyal consumers."
With this in mind, we delve into some of the big consumer trends retailers should be prepared for in 2019.
The demand for plastic alternatives
Consumer awareness over the impact of single-use plastic has reached fever pitch over the past year and they are demanding brands make it easy for them to reduce their own consumption.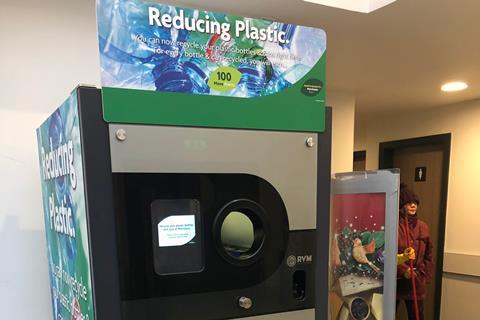 In 2019, a raft of recyclable products and packaging are expected to hit the market to make this easy and convenient for consumers.
Initiatives like sponsored 'reverse' vending machines, which have already been trialled by Tesco, Iceland and Morrisons, and bring-your-own-mug schemes are expected to take off.
Companies and organisations should look to partner in order to create or crowdsource ideas that will make innovative and disruptive changes, such as the development of biodegradable materials as a replacement for plastic, the search to enhance the recyclability of plastic or the cultivation of a better waste management system.
Rising to the challenge
There is a growing momentum to take on new challenges, which is driving consumers to reach new heights and uncover new passions.
This can take many forms: volunteering, protesting, being environmentally savvy or even achieving diet and fitness goals.
Market research firm Mintel director of trends, EMEA, Simon Moriarty says: "Consumer comfort zones are expanding as they become more willing than ever to take steps to experience new adventures, push themselves to the limit and use social media to compete with and offer inspiration to their peers."
A number of brands are encouraging consumers to push themselves to their limits. Media business Vice created its 'LikeWhatYouHate' campaign, daring people to shake up their Facebook newsfeed by liking posts they disagree with.
Mintel says retailers can take advantage of this trend by connecting shoppers with a tangible community and an experiential goal for the product they are buying that makes a purchase feel like more than a transaction
Social isolation
Consumers are constantly connected digitally and are often replacing physical interactions with digital ones. This is increasing feeling of social isolation and depression.
Twenty-one per cent of UK consumers who have cut down their social media use or taken a break from it in the last year say they have done so because they were worried about their mental health.
This trend has created a demand for products and services that help consumers learn to disconnect and resolve health-related issues, according to Mintel.
Brands can facilitate connections and create spaces where communities can be built and cultivate real customer loyalty.
"By positioning their physical and virtual 'space' as places for consumers to meet while also eating, shopping or taking part in a leisure activity will lead to a boost in not simply engagement, but revenue," says the Mintel Global Consumer Trends report.
By promoting interaction among customers and between customers and staff, brands can motivate consumers to have more meaningful real-life connections.
Marks & Spencer has led the charge in this area. It launched mental health drop-ins in some of its in-store cafes last year.
The Frazzled Café's fortnightly sessions are hosted by trained volunteers and provide a space "where people can talk openly with others who understand how they are feeling".
Brands have become more vocal in addressing mental health issues in marketing. Lloyds Bank's ad campaign this year featured celebrities, bank employees and members of the public playing a "who am I?" sticky-note guessing game to talk about mental health conditions such as anxiety, bipolar disorder and depression.
The adventurous consumer
Consumers are moving out of their comfort zone and want to discover new things and have new experiences. This is expected to be particularly true when it comes to food and drink. Bolder flavours and multisensory food experiences are expected to take off next year as food producers aim to satisfy consumers' appetite for trying out unusual foodstuffs.
The connected world has led consumers of all ages to become more knowledgeable of other cultures, contributing to 35% growth of new products launches that claim to help consumers with discovering new tastes, when comparing 2017 and 2016, according to market research firm Innova.
Total wellbeing
Health and wellbeing has been a growing trend for a number of years but in 2019 this will reach new heights as consumer interest shifts to the microbiome – microorganisms in the body.
Mintel predicts products that boost natural bacteria found in the body, from gut-friendly fermented foods to probiotic skincare, will garner attention.
Developments in health monitoring, such as skin sensors or ingestible capsules, will enable on-demand creation of personalised solutions, while also building on scientific research in these emerging fields.
Meanwhile, 42% of UK consumers are interested in a personalised diet based on their unique DNA. Already there are several emerging companies such as Baze, which offers consumers a personalised supplement plan based on blood micronutrient analysis; skincare brand Knours, which gives tailored advice based on women's menstrual cycle; and an oral health drink, which Qii claims to balance the microbiome in the mouth.
The 5G tsunami
Next year will bring the launch of 5G technology, which will enable super-fast mobile streaming. 5G is up to 20 times faster than 4G.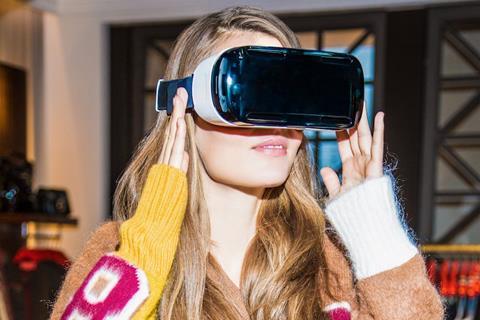 EE is set to turn on 5G in London, Cardiff, Edinburgh, Belfast, Birmingham and Manchester by mid-2019, with a further 10 cities set to go live by the end of the year.
Vodafone, O2 and Three are also trialling the technology.
As well as much faster download speeds, 5G has the capacity to handle the predicted explosion of Internet of Things-connected devices such as fridges, cars and radiators.
It could also help make using technologies such as augmented and virtual reality, which require significant processing power, widespread in the retail environment.