Card specialist Clintons has launched a new party-focused fascia as it seeks to diversify in an increasingly competitive market, Retail Week can reveal.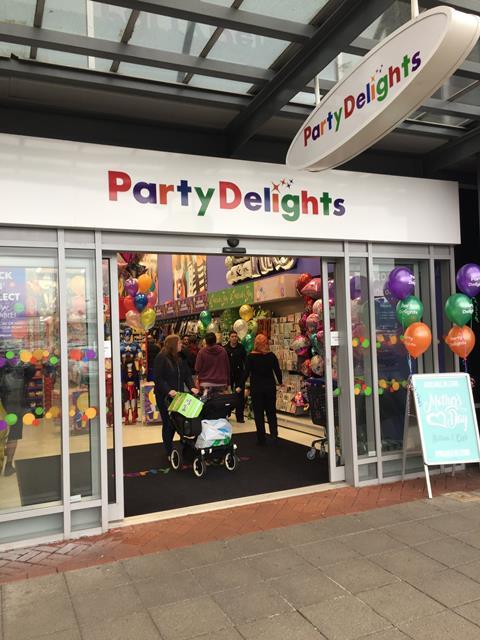 As part of Clintons' ongoing portfolio review, it has opened two standalone Party Delights stores, one in Manchester and another in Romford.
The venture – in partnership with American wholesale party goods firm Amscan – aims to position Clintons as an expert in the party market.
Party Delights stocks a large range of accessories, tablewear, cups, plates and fancy-dress items.
The initiative comes as competition heats up in the cards market. Clintons' low-price rival Card Factory is on an expansion drive and is opening 50 stores a year as it aims to reach 1,200 UK branches.
Clintons' vice president of ecommerce and marketing Tim Fairs told Retail Week the first two Party Delights stores were "trading very well" and said the retailer would be looking at other sites later in the year.
Shop-in-shops
Alongside the standalone stores, the cards retailer has installed specialist party shop-in-shops within two of its Clinton stores – Denton and Glasgow Fort.
Fairs said: "The beauty of that format is we get a massive lift on party sales and a massive halo in terms of driving customers into buying greeting cards, gifts and wrap at the same time."
"Not many people do party well on the high street," he added.
"The supermarkets take a decent amount of share, but in terms of a specialist dedicated party retailer, it's a massive opportunity for us."
Fairs said he envisions there being "a few more" party shop-in-shops but said it was too soon to commit to a definitive number.
"It's part of the store portfolio review. We don't have a number in mind yet," he said.
Clintons is also trialling a value cards fascia, Simply Clintons, of which it currently has 15.
It discontinued its high-end venture Jolie Papier after a trial in Bluewater generated less demand than anticipated.
Clintons' store footprint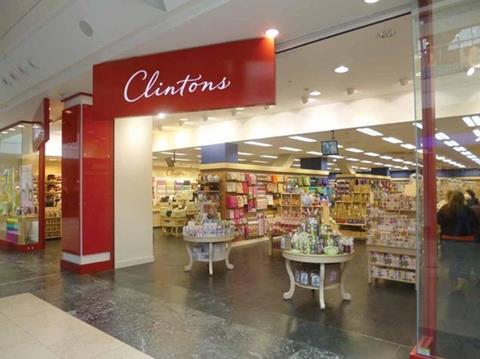 Last month, the cards specialist denied reports that it was planning to shutter 120 stores.
Fairs said: "It was false. There's no truth in it at all."
The retailer insisted it would continue to invest in its store estate, which was largely overhauled after it was bought out of administration by American Greetings in 2012.
Of its 400 stores, the retailer has around 100 left to refurbish.
Fairs told Retail Week the business will revamp these shops and reaffirmed that Clintons intends to keep the store count at around 400 units.
"There'll be some openings, very few closures and we'll modernise a few of the stores as well," he said.