Morrisons boss Marc Bolland will succeed Sir Stuart Rose as chief executive of M&S, beginning in the new year.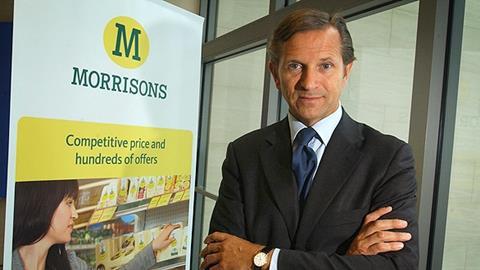 The appointment follows months of speculation about who would lead the iconic retailer and dashes the hopes of internal contenders such as food supremo John Dixon and finance chief Ian Dyson.
Rose will remain part-time chairman of Marks & Spencer to ensure a smooth transition and will leave, as expected, by July 2011.
Bolland said: "M&S is one of the world's great brands and I am very pleased to be given the opportunity to lead the company forward at this exciting stage.
"I am greatly looking forward to working closely with Stuart and the M&S team."
Rose said: "Marc brings a wealth of consumer marketing experience and has made a great success of his time at Morrisons."
Bolland joined Morrisons in 2006 and has won admiration for turning the business around following the acquisition of Safeway and for his deft handling of the relationship with Morrison's founder, Sir Ken.
Sir Ian Gibson, chairman of Morrisons, said: "The Morrisons Group has a strong and capable senior management team who will continue to deliver the business strategy which has enabled Morrisons to achieve market leading growth this year whilst the Board identifies a suitable successor. I would like to thank Marc for his contribution over the last three years."