David Cameron visited Ocado's new customer fulfilment centre in Dordon, Warwickshire, last week.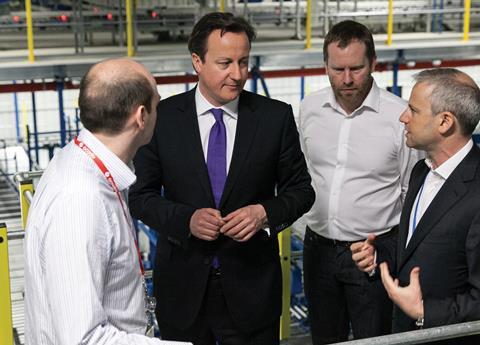 But just what is Ocado boss Tim Steiner telling the PM in this picture?
Email your captions to tiffany.holland@emap.com. The best answer wins a £25 Majestic Wine voucher.
Winner Announced
Tim Steiner to David Cameron: "Given your success in forming a coalition, just how should we approach Morrisons?"
Congratulations to Tom Carlton of Legal & General for this timely winning entry, following the announcement of the tie-up between Ocado and Morrisons. Majestic Wine vouchers are on the way.