Marks & Spencer's new campaign, linking summer occasions with its food and meal deals proposition, positions it as the go-to destination for barbecues, picnics and Sunday roasts come June.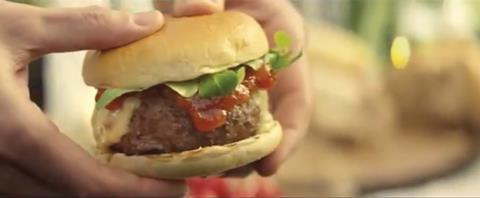 One ad, which promotes a number of three-for-£6 deli products, features a couple picnicking on a beach beneath an upturned boat to shelter them from the rain. A voiceover, by actress Anna Friel, states: "Great picnics don't need sunshine, they just need a great picnic." Another spot shows a sunny back-garden barbecue, highlighting the three-for-£10 deal on M&S's grilled food range.
The campaign, by agency Rainey Kelly Campbell Roalfe/Y&R, clearly demonstrates how M&S can cater to the many summer occasions and how the ranges in its deals can suit each event. Both ads set up the scene - which most people can relate to - of the unpredictable weather that can characterise a British summer, but they keep the food as the centre of attention. As such, the ads feature plenty of close-ups of items including salads and burgers.
Without a big sporting event or Royal celebrations such as a wedding or a jubilee, M&S executive director of marketing Steve Sharp said that the campaign taps into everyday events that bring family and friends together around food. The new strapline of 'Make Today Delicious' is memorable and flexible enough for M&S to use beyond the season.
The campaign is aimed at shoppers' hearts (through nostalgia about summertime and its associated food) as well as their heads, with the relevant deals, and should build on M&S's established offer of ready-to-cook and ready-to-eat food and meal deals.