Halfords' Christmas advert was a successful attempt to make the retailer's advertising more emotive – it showed a little girl enjoying her Christmas bicycle throughout the year – and the bike and car parts retailer has chosen a similar approach for its spring and summer advert.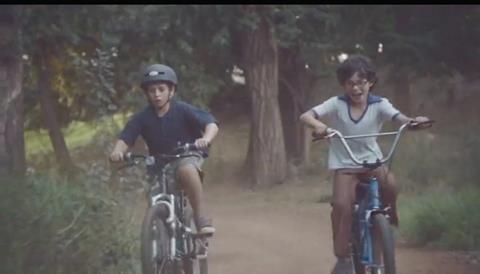 The 90-second TV ad, which launched last week during Coronation Street, is full of nostalgic depictions of a British summer, and shows a family enjoying different holidays with the tagline 'The best trips last a lifetime'.
Following Marks & Spencer's latest campaign that launched a few weeks ago – which was also British themed and played on nostalgia – it's probably fair to wonder if our TV screens for the next few months will be full of soft-focus tableaux featuring rosy-cheeked children having the time of their lives on a reassuringly British beach.
Retailers are obviously hoping this nostalgia-driven approach will help them tap into any warm feelings of patriotism the Jubilee and Olympics create.
The Halfords ad is a good execution of the idea and the accompanying music – Into the Valley by punk bank The Skids – is a bonus. It's a refreshing change from the insipid folk-covers that the advertising industry has become so fond of recently, and the jangly, melodic riffs are a good counterpoint to the imagery, stopping a slide into twee. Fans of The Skids will no doubt disagree – selling out to The Man is not very 'punk'.