Debenhams' new ad campaign sticks to the "winning formula" of showcasing star fashion designers, this time Ben de Lisi and Jasper Conran.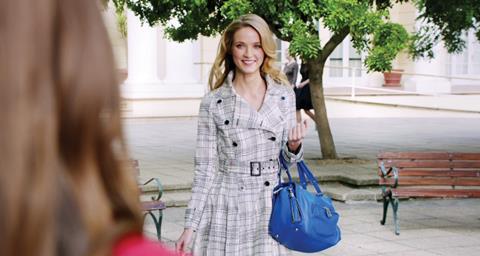 Created by agency JWT London, the advert begins with Conran displaying one of his designer handbags in a boutique. The camera pans to a close up of
the bag, and then zooms out to reveal a woman holding the accessory in a Parisian cafe.
The ad then cuts to de Lisi adjusting a jacket on a mannequin and then similarly reveals another woman wearing the jacket in a market.
The previous Life Made Fabulous campaigns, such as the ad for Debenhams' autumn collection, crammed in so many outfits it was difficult to get a good look at all the clothes. Here, Debenhams has smartly opted to promote fewer outfits, and swapped the hurried, quick cuts for longer panning shots of the looks. As the products are on the screen for longer, viewers can see the ranges in more detail.
Despite the slight departure on style from the previous ads, for the most part the campaign has the same look and feel as its predecessors. Debenhams' marketing director Richard Cristofoli has even remarked the retailer has "found a winning formula" with the Life Made Fabulous campaigns.
This ad still ends with the familiar strapline 'Life made fabulous with the new season from designers at Debenhams', and includes the same soundtrack as the previous ad.
The formula might be a winning one, but it would've been good to see the department store group change things up more to further distinguish the ad.