Ahead of Christmas, Boots has dumped its 'Here Come The Girls' advertising theme for a new 'Let's Feel Good' campaign.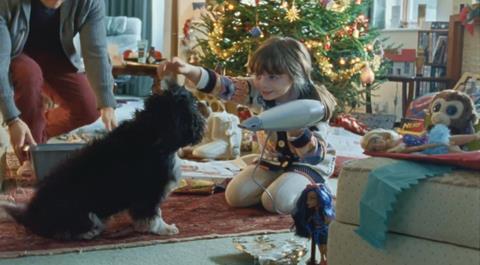 But will the change of tack connect with the more diverse consumers Boots is targeting?
The advert, created by agency Mother, features several vignettes of friends and families giving and receiving gifts, including a teenage boy unwrapping his first beard trimmer.
The campaign stars real-life couples and relatives to strike a note of authenticity and shows the diversity of Boots' customers, from grandparents to teenagers. It also has less emphasis on women than the previous campaign.
As Asda continues to come under fire for its mum-focused Christmas ad, it seems a well-timed move for Boots to launch a catch-all campaign.
The advert illustrates well how giving practical gifts, such as a hairdryer, can lead to truthful, emotive moments, while the 'let's give gifts that keep on giving' strapline echoes that. But the happy soundtrack of Elton John's Are You Ready for Love? risks making the ad's feel-good tone too corny. The music also doesn't have that instantly recognisable quality of the opening horns of Here Come The Girls.
Yet Neil Christie, managing director of ad agency Wieden + Kennedy, believes the ad is charming and touching and retains the previous campaign's "well-observed humour". He also applauds the use of real characters, which he says is involving and effective.
Christie observes: "The new ad is perhaps not as immediately arresting and catchy as 'Here Come The Girls', but it's funny and real and engaging."
If the new strategy can preserve Boots' campaign tradition of quality, observational wit while being more emotive and inclusive, the change may prove smart.