While not a conventional marketing campaign – presumably no one would actively seek out the criticism of their business on national TV – Hussein Lalani's response to a Watchdog segment about his business 99p Stores is a good example of how to turn bad news around.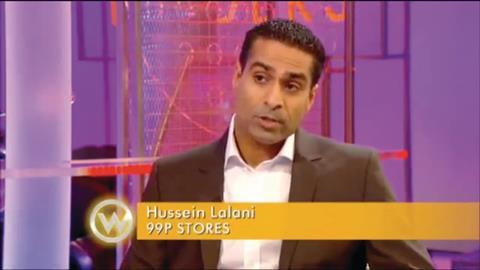 Lalani was invited onto BBC1's consumer investigation programme to discuss the fact that his prices, which 99p Stores claims can't be beaten, are sometimes more expensive than the grocers.
Watchdog took umbrage with in-store signage claiming 99p Stores is always the cheapest option and Lalani agreed to remove the offending signs. He also managed to highlight the relatively petty nature of the complaint. Most of the comparisons were made when the grocers had offers on and the show only served to show that 99p Stores is generally cheaper. Lalani milked this point by revealing a new store sign saying according to Watchdog research his business is cheaper 82.5% of the time, causing the normally confident Ann Robinson to falter.
He then took to Twitter to retweet support and to thank people for their comments, as well as continuing to put his argument across. Throughout he was polite and never overly defensive, despite Robinson's direct interviewing style.
It's not easy to deal with criticism in a public forum, and Lalani provides an interesting example of how to cope under the pressure. Every retailer has to deal with it at some point – it's always best to stay polite and communicative, and to be prepared.