BrightHouse has launched a price promise and introduced an insurance opt-out as it seeks to provide reassurances around its business practices.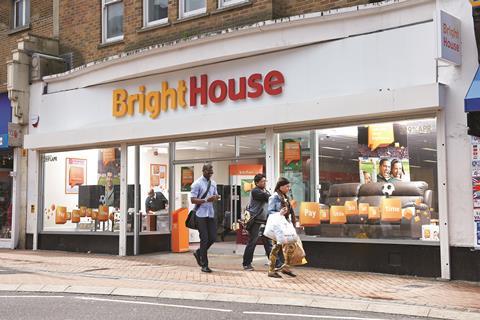 BrightHouse introduces price promise and insurance opt-out
MPs had previously called for an end to insurance misselling in rent-to-own sector
BrightHouse says it welcomes further scrutiny of industry
The price promise means that if a customer finds the same product at a lower price from another high street retailer within two weeks of taking out an agreement, BrightHouse will match the price.
The rent-to-own retailer is also removing the requirement for customers to pay for insurance coverage as part of the its service package, after being told by some shoppers that they already have insurance cover.
The changes could alleviate pressure on BrightHouse and its rivals after their business practices were attacked in February by an all-party parliamentary group of MPs.
The MPs accused rent-to-own retailers of "cashing in" on people's struggle and made 20 recommendations to the Financial Conduct Authority, which included an investigation into misselling of insurance.
BrightHouse believes many of its customers will still choose to buy product insurance because they tend to be from lower-income families and consequently do not have home insurance policies.
However, the retailer says it will still require all its customers to insure their products either through their own policy or BrightHouse's insurance.
Earlier this month, BrightHouse chief executive Leo McKee said he welcomed "more detailed scrutiny" of the rent-to-own sector.
He added: "Over the last two or three years we have made a huge investment in the customer and making sure we treat them fairly."
BrightHouse insists it is keen to constantly develop its offering to make its business better for its customers and pointed out earlier in the year it began providing a breakdown of the cost of individual elements of its bills.