The British Retail Consortium (BRC) has hit out at the Government's decision to press ahead with its draft Groceries Adjudicator Bill, which was published for pre-legislative scrutiny this week.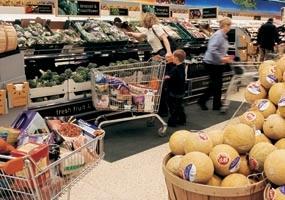 The trade body said the adjudicator will result in higher prices for customers because it will pile extra costs onto retailers. The Government hopes the adjudicator will referee between retailers and suppliers.
BRC food director Andrew Opie said: "Food prices are under pressure from rising global commodity costs and climbing fuel prices. Retailers are doing their best to cushion consumers from the impact of the increases. The extra costs of dealing with a new administrative body will make it harder to keep price rises away from shop shelves."
He said the Groceries Supply Code of Practice has been in existence for more than a year and - as far as the BRC is aware - it has not resulted in one dispute.
Consumer Minister Ed Davey said the Government is committed to the Bill: "Preventing unfair practices and increasing certainty for suppliers will safeguard consumer interests, as large retailers won't be able to take advantage of their position of power, as set out in the code."
The Association of Convenience Stores welcomed the Bill, and wants the Government to speed up implementation.