Mayor of London Boris Johnson attended a topping out ceremony of the new John Lewis department store Westfield's shopping centre development at the Olympic Park in Stratford, east London, this morning.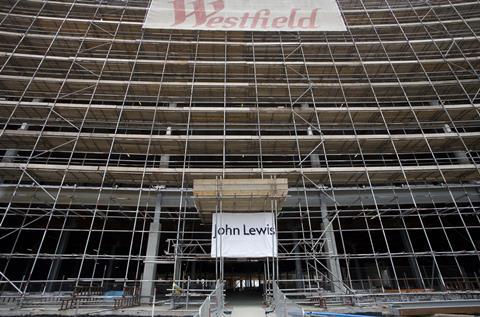 Also at the ceremony, which took place on the roof of the John Lewis building, were John Lewis retail director Gareth Thomas, Westfield director of Stratford City John Burton and Mayor of Newham Sir Robin Wales.
Part of the ceremony included the signing by the four men as representatives of the key parties involved in the project of an employment charter outlining the commitment of each to delivering jobs to the local communities.
Speaking at the event, Johnson said: "John Lewis's early decision to become a major tenant with this new flagship store demonstrated confidence in our legacy plans and led the way for other retailers who have since decided to open up shop here."
John Lewis will anchor Westfield Stratford with a 240,000 sq ft department store which will include a 32,000 sq ft Waitrose in the basement.
John Lewis retail director Gareth Thomas said: "It is a huge milestone for us to be located in this prestigious development next to the Olympic Park and we are thrilled at the prospect of becoming part of the local retail fabric in Stratford."
The scheme will be completed in 2011, ahead of the Olympic Games the following year.