The demise of BHS on the UK high street could prompt new corporate governance legislation, the Government has revealed today.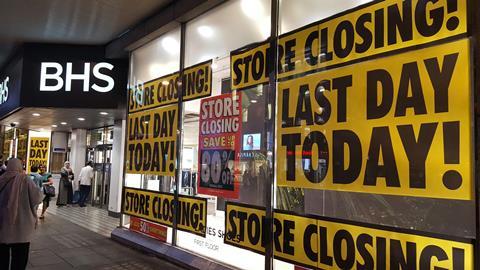 Margot James, parliamentary undersecretary of state at the department for business, energy and industrial strategy, has written to Frank Field and Iain Wright – the MPs which led the inquiry into BHS – and said the Government shared their concerns around the apparent corporate governance weaknesses at the companies involved in the BHS saga.
"As you will be aware, the Prime Minister has already made clear that she intends to give priority attention to executive pay and aspects of corporate governance as part of the Government's work to build an economy that works fairly for everyone, not just the privileged few," said the letter.
"We would welcome the opportunity to explore the issues with you as you conduct your further inquiries – including the intention… to look further at the legal framework within which companies operate."
James said the Government was also committed to giving the Pensions Regulator more powers. She said: "We are determined to ensure that the Pensions Regulator has the powers it needs to deter and tackle misbehaviour and that these address emerging threats and challenges.
"We are actively considering these issues and should we need to bring forward further legislation in light of all the evidence then we will of course do so."
James said the Government would not make any further comment on BHS until the investigations by the Insolvency Service, the Serious Fraud Office and the Pensions Regulator had ended.
She said around 10% of the Insolvency Services' investigatory capacity is currently devoted to the BHS case. "We hope that this demonstrates the seriousness with which the demise of BHS is being taken," she said.