It's easy to forget that gender diversity is still an issue, especially in the retail industry, so a recent report comes as quite a shock.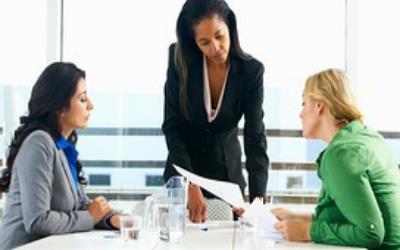 Despite a wealth of talent available, only 20% of executive teams and 10% of executive boards are made up of women, a report released recently by Women in Retail and Elixirr highlighted.
What is more surprising though is that the report also revealed that, when interviewed, 72% of senior executives said they felt the companies they worked for were still not doing enough to champion gender balance at board level.
It is widely known that men have more confidence in the workplace than women.
The study from Women in Retail and Elixirr points to the statistic that women will put themselves forward for a new position only when they are confident they can do at least 80% of the role, whereas men will put up their hands if they think they can do 20%.
It is this natural bias that means leaders in retail should work harder to empower the women in their workforce, especially as it is widely agreed that there is a commercial advantage to embracing a more collaborative and gender-balanced executive team.
Tough job
I know from experience though that achieving gender balance is easier said than done. In the past I have had to virtually order very capable (female) regional managers to apply for senior roles because they felt they weren't ready, when they were in fact more than ready.
The underlying issue here needs to be addressed and almost, I think, requires positive discrimination from the people who are making the appointments.
"I urge senior women in organisations to push the agenda on creating mentoring networks"

Sir Ian Cheshire
That being said, it is important to state that by no means should any of this detract from choosing the right person for the job – instead businesses should be sure to always consider female candidates for new roles and be aware of potential candidates who may need extra support when working their way up the career ladder.
To complement this, I urge senior women in organisations to push the agenda on creating mentoring networks.
The impact of a really dynamic female network with specific mentoring and role-modelling would provide invaluable support for burgeoning female talent.
For example, at Debenhams we strive to motivate and inspire our teams by offering Learning at Work Weeks, when leaders can share their personal career journeys in the spirit of having open conversations and bringing one's 'whole self to work'.
With the study from Women in Retail and Elixirr, as well as Retail Week's own Be Inspired campaign, it's brilliant to see more attention being paid to this issue.
It also shows that now is the time for the industry as a whole to establish how it can make real changes that will start to take the first steps towards increasing gender balance across the board.
Sir Ian Cheshire is chairman of Debenhams
Find out all about the Be Inspired campaign, including the big names already backing it, and watch our documentary at Retail-week.com/BeInspired