The Senior Leadership Academy (SLA) is our annual 12-month programme of coaching, education and peer-networking for individuals with aspirations of the boardroom. It's our practical way of helping to build the pipeline for future inclusive leaders who are passionate about personal development and pushing for progressive change within their organisations.
Be Inspired is for all and we know that not everyone wants to be a retail CEO, but for those who do, the SLA is a unique, ready-made networking group. We want to give our academy members new contacts, essential insights and fresh perspectives.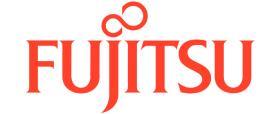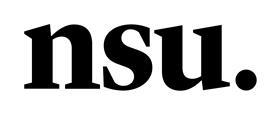 Throughout our one-year programme they will meet new peers and ambassadors at our academy workshops, hear from inspirational speakers and benefit from free educational passes at our flagship events, Retail Week Live, Be Inspired virtual conference in June and Diversity Futures in November.
For SLA workshops between November 2021 and November 2022, we are splitting these 50/50 between two core streams: personal development and progressive leadership training.
We are also working with a greater number of career-development specialists and D&I experts at the cutting-edge of new training techniques to better build the leadership skills necessary to fulfil our members' ambitions
"The SLA has been hugely beneficial to me and our business, providing great learning opportunities"

Clare Wright, Group HR Director, Jardine Motors
We are delighted that global tech organisation Fujitsu is the headline partner of the SLA 2021. Fujitsu's backing of the SLA demonstrates its commitment to being an active participant in driving progressive change and equality in retail.
Subjects and themes to be covered at 2022 SLA events include:
Stream a) Career and personal development
Embracing imposter syndrome
Thriving after failure
Resilience and performing under pressure
Empathy and emotional intelligence
Introversion vs extroversion and the power of both
Stream b) Progressive leadership training
Transformational leadership – inclusivity from the top down
Understanding intersectionality
Leadership's role in advancing racial equity
Supporting senior female leaders in the workplace
"I love being part of the Senior Leadership Academy - I've learnt so much, especially the importance of finding time for my development and wellbeing. Thanks to everyone involved!"

Laura Ward, Head of Branding and Packaging, Lidl GB
SLA events calendar 2021/22
Welcome to the Academy
November 10, 2021, in person
Join us for a full day dedicated to Senior Leadership Academy members only, where we'll welcome you to the academy and outline what to expect from the following 12 months. Network with your academy cohort peers and hear from leadership experts and inspirational figures in the retail industry as they discuss topics ranging from the power of emotionally intelligent leaders to progressive leadership. Full details coming soon.
How senior leaders can advance racial equity
January 26, 2022, virtual
Tackling racial inequality remains a firm priority for the retail industry, but what can you do to keep anti-racism high on the agenda for your organisation and lead by example? This expert-led, interactive session will break down the steps both you and your organisation should be committed to take and why racial equity is the next key step for equality.
Discovering and playing to your strengths (hosted by Tim Robson)
March 17, 2022, virtual
Knowing your strengths and how to capitalise on them is crucial to personal development and career progression in the workplace. From setting boundaries to improving time management, this session will break down the tools you need to maximise the skills you're best at, mitigate those weak spots and free up time to focus on the areas where you truly thrive.
Retail Week Live
May 25, 2022, in person
A dedicated Senior Leadership Academy session will run at Retail Week Live – a global retail festival that connects, inspires, and challenges the retail ecosystem to create efficient and purposeful businesses to succeed in an ever-changing world. Those who attend this SLA session also receive free access to the entirety of the Day One agenda at the event.