John Lewis, Managing Director – Partnership Services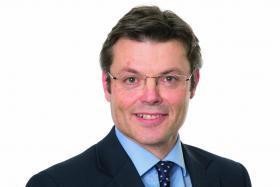 Patrick joined the John Lewis Partnership in 1994. After initial postings in John Lewis High Wycombe, Peter Jones and John Lewis Welwyn he was appointed Merchandise Manager in 1996, and in 1997 became acting General Manager at John Lewis Watford.
Patrick went on to become Managing Director at George Henry Lee and then Cheadle in 2000, after which he became Project Director, Simplification in April 2002 and then Supply Chain Director (John Lewis) in December of the same year.
Patrick became Director, Retail Operations in April 2007. In 2009 he took up the role of Partners' Councillor and subsequently in October 2012 became Managing Director, Partnership Services. He took up his current role in September 2015.
Did you know?
Prior to joining the Partnership, Patrick was Associate Consultant with Bain & Company, later becoming Promoted Consultant. He then became Finance Manager at Proctor and Gamble. He has an MBA from INSEAD.