Kenyatte Nelson, Bozoma Saint John, Jessica Anuna, and more – Retail Week Be Inspired champions the Black voices influencing change across the sector globally ahead of Diversity Futures on November 9
Every year Retail Week produces two indices that are eagerly anticipated by industry: the Retail 100 (formerly known as the Power List) and the Tech 100.
Compiled by Retail Week's team of journalists and analysts with support from industry experts, the lists differ in that they celebrate the most influential leaders in retail and digital commerce respectively. But what unfortunately unites the two is the lack of Black leaders that feature.
In the Retail 100 2020 and 2021, there was only one Black retail leader present – John Lewis Partnership chair Dame Sharon White – and in the Tech 100 2020, there were none. These lists are representative of the industry and hold a mirror up to the problem at large.
Speaking in December 2020, Raj Talsani, chief executive of diversity and inclusion consultancy specialist Green Park, said his business' own research of FTSE 100 leadership "revealed woeful levels of ethnic minority representation across the highest tiers of the wider retail industry".
"Without visible and tangible diversity at senior levels, we would see greater employee attrition, erosion of customer base and crucially, an inability to attract and engage minority ethnic candidates," he continued.
We must celebrate and champion the Black leaders and founders there are to inspire and motivate others
Making Black retail leaders visible
Talsani concluded that there was "no easy fix to the problem" but his point around visibility is crucial. To help alter the dearth of racial diversity in retail we must celebrate and champion the Black leaders and founders there are to inspire and motivate others. This applies not only during Black History Month but all year round.
Retail Week's Be Inspired programme, which has been running since 2016 to promote inclusivity across the sector, has highlighted nine Black leaders who are either already influential in retail or rising to prominence. Get to know their stories below.
Kenyatte Nelson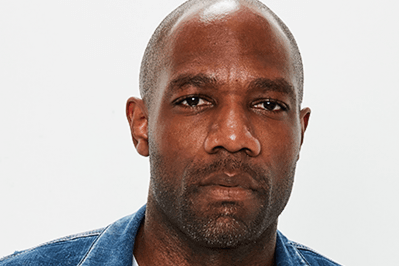 A retail veteran, Kenyatte Nelson has previously served in roles as group marketing director at Shop Direct (now the Very Group) and as chief customer officer at Missguided. Since June 2019, he has been chief brand officer at fashion retailer N Brown Group – the owner of Simply Be, Jacamo and JD Williams – overseeing their brand strategy and innovation. In Nelson's words: "I am passionate about creating what author Kevin Roberts calls 'Love Marks' – brands with loyalty beyond reason."
Nelson is also a voice for retail. In September 2020, he was made a non-executive director of the British Retail Consortium where he is supporting the BRC and its members with digital communication and connectivity.
Jessica Anuna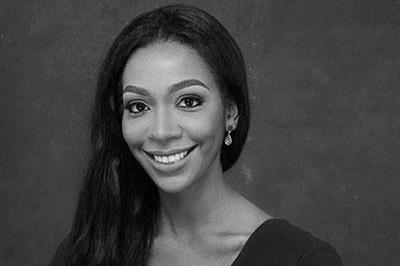 Jessica Anuna is the founder and chief executive of Klasha, a platform opening up borderless commerce payments across Africa. Named in the Forbes 30 Under 30, Anuna, previously an ecommerce consultant for Shopify, launched Klasha in 2018 to enable African consumers to generate virtual foreign currency cards so they can shop online at their favourite retailers and pay for bills and subscriptions.
Since Klasha launched, Anuna and her team − which includes former Amazon, Net-a-Porter and Asos employees – have scaled the business to 10,000 customers and have processed 20,000 payments. Last week, Klasha secured a $2.4m (£1.8m) seed funding round led by investors Greycroft, which Anuna said would be used "to expand into more countries across Africa and to scale our technology".
Geoffrey Williams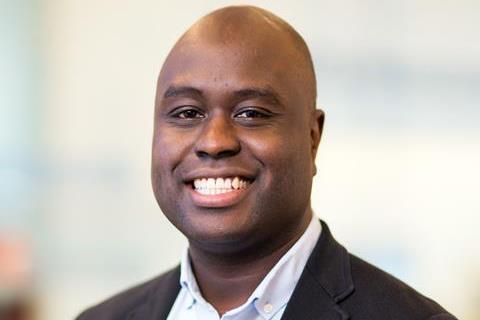 Geoffrey Williams is global head of diversity, equity and inclusion at Dr Martens, a role he has held since January 2020. He was the global head of diversity and inclusion at Thomson Reuters, where he worked for over 11 years and is also co-founder of social enterprise RockingUrTeens.com, which helps connect young people with work and aims to enable them to have positive futures.
A Be Inspired ambassador who will be sharing his insights on D&I to highlight the importance of intersectionality at Be Inspired's senior leadership conference Diversity Futures in November, Williams says he is focused on "understanding how trust, collation and community lead to success".
Williams was named on the Global Diversity List 2020, alongside US vice president Kamala Harris, in recognition of his work to ensure that D&I is at the heart of everything he does.
Bianca Miller Cole
Entrepreneur Bianca Miller Cole may have become a familiar face after appearing on The Apprentice in 2014 and coming second, but her achievements and accolades extend way beyond that. She is the founder of her namesake hosiery brand, which caters to all skin tones, and runs The Be Group, which provides career coaching and training. Its clients including HSBC, American Express, Google and King's College London.
Miller Cole has also graced the Forbes 30 Under 30, is the author of the bestselling book Self-Made and recently published her second with entrepreneur and husband Byron Cole – The Business Survival Kit: Your No BS Guide to Success. The book focuses on helping people to get ahead while coping with stress and anxiety, tackling imposter syndrome and managing a healthy work-life balance.
Miller Cole will be speaking at Diversity Futures on what it means to be a senior woman in retail in 2021 and how the industry can better empower female leaders.
John Williams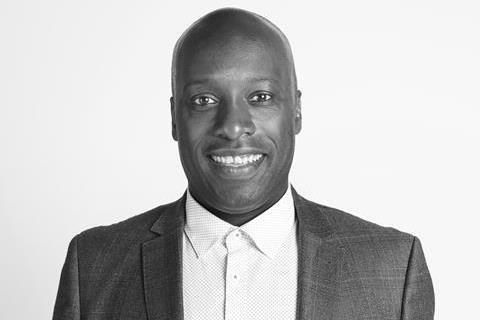 John Williams is a consultant at Frasers Group and has more than 20 years of experience within the sporting goods and fashion sectors having worked for brands such as Puma, Ted Baker and Under Armour. He is also a non-executive director for social mobility charity Making the Leap, the Yorkshire Sport Foundation and Leeds Teaching Hospital NHS Trust.
A Be Inspired ambassador, Williams is focused on supporting the talent of tomorrow and says he is a "proponent of the underdog and a fervent supporter of social mobility".
He has a passion for building, developing and leading high-performance people, teams and businesses. "Take care of your people and everything else will follow" is what he fundamentally believes in.
Bridget Lea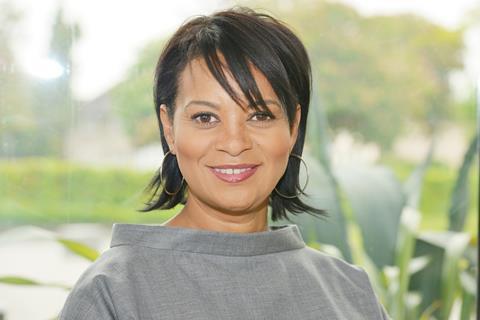 Bridget Lea is managing director for commercial at BT, Plusnet and EE and was formerly managing director of the North for Sainsbury's and, before that, led stores, online and omnichannel at O2 for almost six years. She is also a non-executive director of brewery Marston's and is a governor at Manchester University.
When she joined BT in November 2020, chief executive of consumer Marc Allera said Lea brought a "great combination of retail and telecoms experience, as well as a passion for diversity, nurturing talent and delivering customer-focused change".
As a Be Inspired ambassador for several years, Lea has written candidly about the lack of Black representation in retail and how, when she was coming up through the ranks, she never saw a senior retail leader that looked like her. She has called for more Black leaders to be appointed in senior positions and for more white allies in the industry.
Bozoma Saint John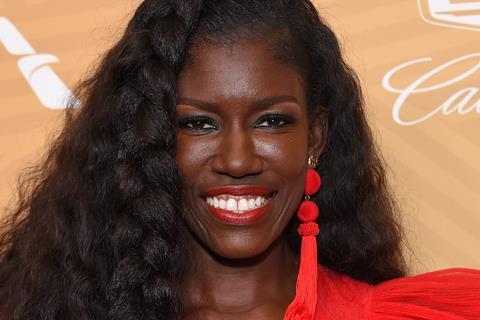 Bozoma Saint John is chief marketing officer at Netflix and previously held roles as chief brand officer at Uber and head of marketing at Apple and PepsiCo. She also represents the charity Pencils of Promise as a global ambassador to Ghana and serves on the boards of Girls Who Code and Vital Voices.
In the last 18 months, she has launched a podcast with journalist Katie Couric that looks at the ways leaders and chief executives are responding to, and navigating, the shifts ushered in by the pandemic.
A marketing guru, Saint John has been won several accolades including Fast Company and Ad Age's Most Creative People, Forbes' 2018 World's Most Influential CMOs and Fortune's Most Influential CMOs. She has shared her expertise, too, appearing as a guest lecturer at Harvard covering the tactical and pivotal marketing moves she made throughout her career.
Nathaniel Wade and Albert Larter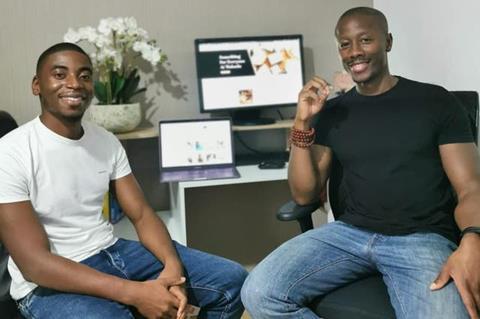 Start-up founders Nathaniel Wade and Albert Larter have been making waves with their online marketplace Wakuda. Launched in August 2020, Wakuda is a platform dedicated to promoting Black-owned brands and creatives in the UK. It also provides sellers with the tools and knowledge necessary to build successful businesses.
Earlier this year, Wade and Larter spoke at the Be Inspired conference and discussed why inclusion is everyone's responsibility.
Wade, who alongside Larter is a Be Inspired ambassador, said: "There are high levels of inequality in our society and I believe we are all responsible for doing what we can to address them in meaningful, creative and, more importantly, sustainable ways."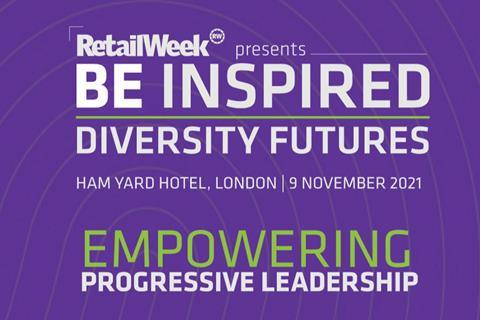 Join Geoffrey Williams and Bianca Miller Cole at the Be Inspired Diversity Futures summit in London on November 9.
Building on the momentum of change over the last 12 months, Diversity Futures will look at how to take meaningful action to tackle inequality in all its forms, beyond just statements of solidarity, with speakers from inside and outside retail, leadership experts and D&I influencers. Buy tickets to attend here.