Retail Week's annual diversity and inclusion event returns on June 17 with an agenda that will inspire attendees through the stories of others, open eyes to work opportunities and foster career confidence.
Rodial founder Maria Hatzistefanis, My Wardrobe HQ chair and former Topshop exec Jane Shepherdson CBE, Citi managing director Sharon Blackman and disability campaigner Samantha Renke are part of a stellar line-up speaking at the 2020 Be Inspired conference.
They will be joined by names including Starcount chair and The Female Lead founder Edwina Dunn OBE, Secret Sales founder Sach Kukadia, Pets at Home group chief executive Peter Pritchard, Sainsbury's Argos regional manager Alice Boaten and award-winning comedian Jayde Adams.
View the full speaker line-up here.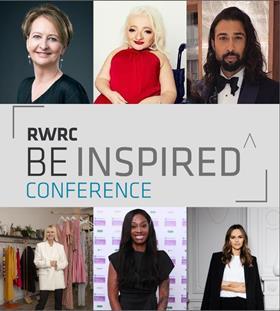 Retail Week's Be Inspired programme exists to promote diversity and inclusion at all levels across retail and to encourage people to fulfil their career aspirations.
On June 17, 2020, we bring the programme to life at the Be Inspired conference.
Get your ticket here and join us at The Brewery, London, to hear from a line-up of amazing speakers.
Running for its fifth year, the Be Inspired conference 2020 will take place on Wednesday June 17 at The Brewery, London.
On the back of last year's event, which was attended by more than 740 men and women from retail, 2020's conference will up the ante with more speakers, more career stories and a jam-packed agenda created entirely from feedback from the Be Inspired community.
Speed-mentoring hubs – where delegates can access one-to-one advice from retail leaders – will also return following a successful trial at the 2019 conference.
Commit to change
But the Be Inspired conference isn't just about listening to amazing speakers deliver thought-provoking content – it's about action. That's why this year's conference theme is 'Commit to change'.
With an agenda designed to provide attendees with tangible insights to take back to the office, we'll also be asking attendees to put their words into action via the Be Inspired 'Wall of Commitments'.
Pledges could include anything from committing to discuss a policy change with HR to committing to a personal goal such as public speaking or tackling a difficult conversation.
What is Be Inspired?
Established in 2016, Be Inspired evolved to become a global movement focused on inspiring retail talent and building a future pipeline of female chief executives through practical learning and development-focused content across Retail Week.
Today, the initiative has expanded to focus on wider diversity and inclusion, and now features a 12-month Senior Leadership Academy, workshops, speed mentoring, a dedicated podcast and the conference.
Be Inspired has partnered with more than 23 big-name retailers and now has more than 150 ambassadors – comprising male and female business leaders – promoting diversity and inclusion at every level across the retail sector.
Be Inspired chair and Retail Week group content director Charlotte Hardie said: "Be Inspired started life as a documentary and a panel discussion four years ago, and it's since become the largest diversity programme of its kind in Europe. Since it launched, we're proud to say we've helped thousands of women grow in confidence, break down barriers, build connections and realise their potential by bringing them together with incredible ambassadors and speakers in UK industry."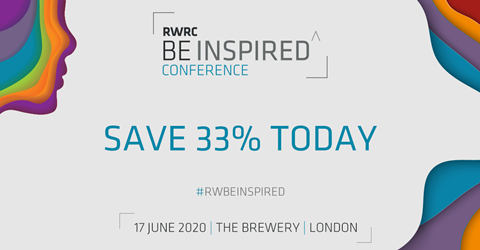 Be Inspired gives people at every stage of their career a platform to be the best version of themselves, smash through barriers and ultimately fulfil their career ambitions.
Get your ticket here for the Be Inspired conference on June 17 and, if you make your purchase before March 31, you'll benefit from the early-bird retailer and non-retailer discount.