Rugby star and Ann Summers boss are the latest names to be announced as speakers for Retail Week's annual Be Inspired conference on June 19.
With less than three months to go until the conference, the speaker line-up has been bolstered with two new high-profile names.
Rugby legend Maggie Alphonsi MBE, who helped England win a record-breaking seven consecutive Six Nations crowns, will be opening the conference on June 19 with a keynote on how to overcome your fears and maximise your potential.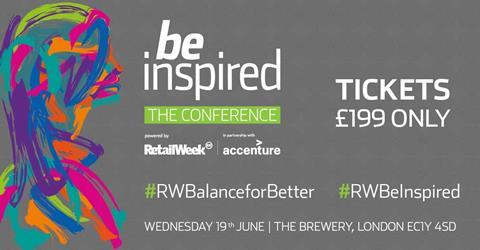 Conference attendees will also hear from Jacqueline Gold CBE, Ann Summers chief executive and winner of the inaugural Retail Week Retail Activist Award 2019, as she gives a fireside chat on how to lead through challenging times.
Alphonsi and Gold join a roster of influential speakers including TJX Europe president Louise Greenlees, retail magnate Theo Paphitis and the Co-op's Jo Whitfield. View the full speaker line-up here.
Taking place at The Brewery, London, on Wednesday June 19, the Be Inspired conference will unite men and women from across retail. It will inspire people through the stories of others, open eyes to work opportunities and foster a culture of career confidence.
"This year's conference will be bigger and bolder with a diverse speaker portfolio"
After last year's sell-out event, which saw almost 500 delegates in attendance, this year's conference will be bigger and bolder with a diverse speaker portfolio, a larger venue and a range of event offerings spanning keynote speeches through to one-on-one mentoring.
Key themes of the conference include resilience, tackling mental health issues, leadership and taking risks.
To find out more about the Be Inspired conference and get your ticket, or to learn how the event can help propel retailers' learning and development schemes, visit the Be Inspired website.
Hear from Maggie Alphonsi MBE and Jacqueline Gold CBE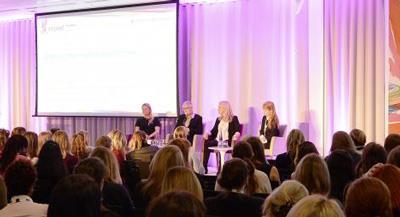 Join Retail Week, along with partners Accenture and BAME Recruitment, at the Be Inspired conference on June 19 for a programme of insightful content, speed mentoring, wellness sessions and more.
Secure your spot to take advantage of our 33% early bird discount.