Levi Strauss & Co, Vice-President for North Europe
On September 1, 2020, Lucia Marcuzzo was appointed vice-president for north Europe for Levi Strauss & Co.
Lucia knows Levi Strauss & Co well and joined the company back in 2010 as vice-president for retail in Europe, managing the directly operated stores, ecommerce and franchise network. Since March 2016, Lucia was vice-president for central cluster and has been delivering great results across the German group and Benelux. In her new role, Lucia now expands her regional scope toalso include UK and the Nordics.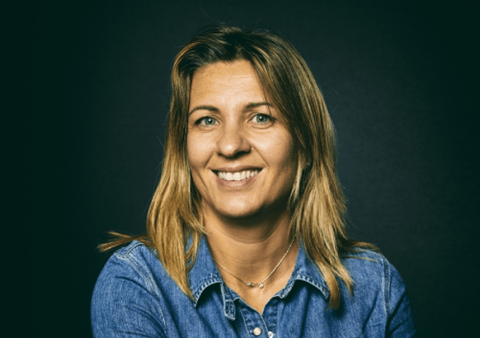 Lucia has built her entire career in retail. Prior to joining LS&Co, she was worldwide head of retail in Diesel Spa for more than 10 years, a premium leading fashion company, managing the directly operated stores network.
She started her career in the retail sector in 1998, in Gruppo Coin, one of the leading Italian department stores.
Lucia is passionate about retail because, in her own words, "it is a very people-intense industry, where success depends on teamwork and being able to influence, partner with and lead people at different levels in the organisation".
She is strongly committed to further strengthening the Levi's brand and continuing to grow the business. Within LS&Co, Lucia has been actively driving the sustainability and diversity agenda in the region, developing several initiatives in the retail environment and promoting diversity in her teams.
Lucia graduated in economics at the University of Cà Foscari in Venice, Italy, where she was born and raised. She has lived in Brussels, Belgium, with her family since 2010.