Iceland, Operations Director
Kristian Barrett is operations director for The Food Warehouse, the UK's fastest-growing food retailer and part of the Iceland group. He joined Iceland in 2017 and has more than 20 years' experience within the retail sector, more than half of which were across senior leadership roles.
Kristian is driven by creating culture through the lens of 'what a customer sees' and 'how the colleague feels', generating the best environment to shop and work in.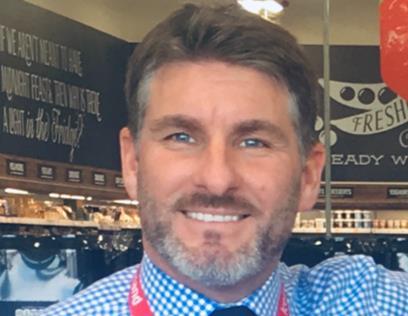 Kristian says: "I see my role as being to educate and engage while promoting an encouragement to develop. There are so many talented individuals within this industry and I can think of nothing better than supporting them along their development journey. Advocating inclusivity, balance and support, as I see it, is the day job and it not only helps the bottom line, but is the right thing to do.
"I am thrilled to be an ambassador for the Be Inspired programme and play a role in the success of the next generation of talent."