My Wardrobe HQ, Chairperson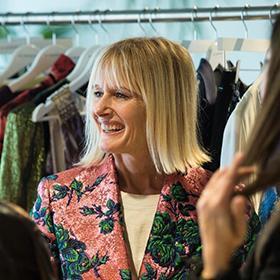 Jane Shepherdson was awarded a CBE for services to UK fashion retail in 2015 and was once described as the most influential person on the British high street.
Jane joined Topshop in 1985 and worked her way up to the role of brand director, reinventing the retailer into a leading global fashion brand and achieving huge profit growth, from £10m to more than £100m in an eight-year period. She was credited with democratising fashion in the UK, as she raised the standard of the high street offer.
Jane then led a management buy-in of Whistles in 2008 and became chief executive. She turned the slightly tired brand into one of the most well-regarded contemporary brands in the UK, with global reach, before she stepped down in 2016.
She joined My Wardrobe HQ, the UK's leading luxury fashion rental platform as chair in November 2019.