TOMS, Managing Director EMEA and ChildFund International, NED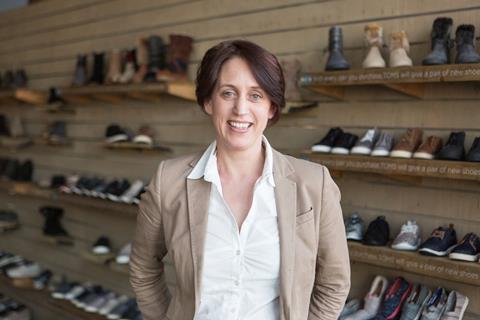 Helen Thompson is managing director of TOMS EMEA and non-executive board director of charity ChildFund International.
She joined TOMS in 2016 leading the business from the EMEA headquarters in Amsterdam. She continues to build the TOMS brand, spreading its mission to improve lives through business and taking a stand for a better tomorrow across the EMEA region.
Helen was previously the managing director for ECCO EMEA and prior to this, spent 12 years at Clarks.
Helen has also expanded the giving back philosophy to support some NGO's with her professional skills and sits as a board director for ChildFund International supporting their mission to help deprived, excluded and vulnerable children have the capacity to improve their lives.
"Helping to improve lives is core for both TOMS and ChildFund and a key pillar within this is working to provide opportunity for all. Promoting diversity and inclusion is a therefore key component of our work both externally and internally to ensure that everyone irrespective of their gender, age, ability, race, religion, sexual orientation or nationality is afforded equal opportunity."