Hash Ladha was promoted to CEO from COO of the Oasis Warehouse Group in October 2018. He has been with the Group for nine years, joining in 2010 as Group Multichannel Director.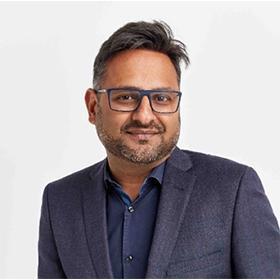 Hash was attributed to growing the digital business across the group significantly and has award winning initiatives such as 90 minute delivery and ship from store.
He joined Oasis and Warehouse from ASOS.com where he was Marketing & Operations Director from 2007.
He has previously worked in various marketing roles across the high street including Topman, Evans, Dorothy Perkins, Austin Reed and New Look.
He was formerly on the advisory board at Farfetch.com and is currently an advisor to Urban.com