Boots, Senior Vice-President and Managing Director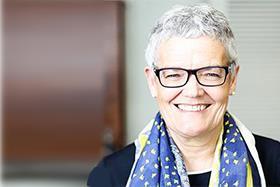 Up until her promotion, she was senior vice-president and managing director for international retail. A Boots veteran, she was given the newly created role of marketing director of international and brands in the health and beauty division in 2013, and has occupied a number of marketing roles through her career at Boots.
Did you know?
Long before Elizabeth made a name for herself in the health and beauty sector, she was a secondary school chemistry teacher in her native Scotland.