Pentland Brands, Chief Executive Officer
Chirag Patel is the chief executive officer for Pentland Brands, owner of some of the world best sports, outdoor and lifestyle brands. One of his first acts as CEO was to establish an executive team with 50% female representation and set the ambition to improve gender and ethnicity representation across all levels of the organisation.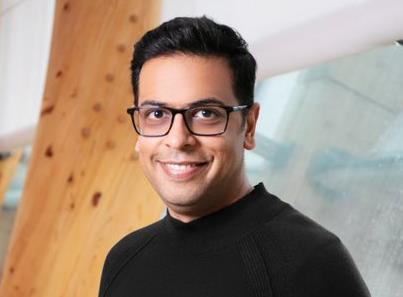 With a passion for health and wellbeing, Chirag started his career in the pharmaceutical and fitness industries before arriving at Pentland Brands and working in leadership roles across the Mitre and Lacoste brands. He joined the Pentland Brands executive team in 2016, as director of global strategy and then chief operating officer, where he led the acquisitions of new brands - including Speedo USA, Endura and SeaVees - alongside leading the marketing and product across all brands.
"I'm passionate about building a culture of innovation and encouraging a disruptive mind set. This works best when people feel they can bring their 'authentic self' to work, so we hear from a diversity of views, and everyone feels they can contribute ideas.
"I'm keen that our industry is a place where everyone can belong. I'm really looking forward to supporting the Be Inspired programme, sharing my insights and learning from others".