Retail Week speaks to three female entrepreneurs whose pioneering business ideas have changed the retail landscape over the past three decades.
The 1990s: Powering the beginning of big data
Before the early 1990s, customer data as we know it didn't exist. Instead, what customer information existed was stored in filing cabinets in the back offices of stores up and down the country.
Edwina Dunn, co-founder of data science firm Dunnhumby, changed all that.
Involved in the burgeoning sector from the very beginning, Dunn, along with co-founder and husband Clive Humby, learned her craft at a time when analysing data meant closing London's High Holborn so that huge super-computers could be delivered to offices.
Edwina and Clive established their firm in 1989, but it was five years later, in 1994, that their fortunes were made.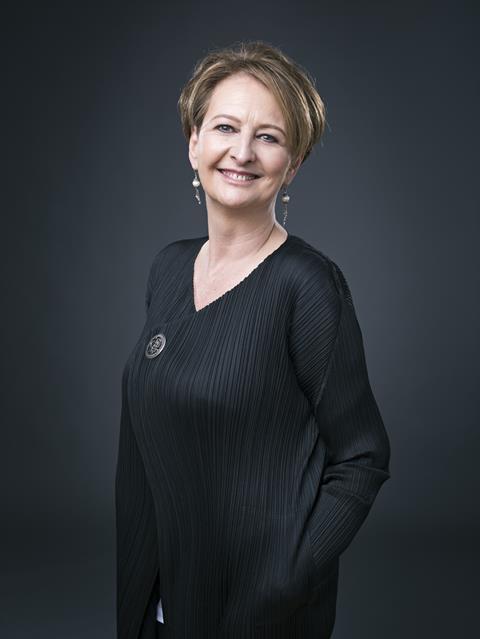 That year marked the first discussions with Tesco– which would soon become their most famous client and eventually buy them out.
"It was a very, very radical idea to hold and analyse customer data," Dunn says. "Tesco were at the forefront of that and were trying to launch Clubcard, but they didn't understand what the data that they were collecting really was.
"It was so huge that no-one at Tesco could analyse it – so they approached us."
"Dunnhumby was 50% female and I'm really proud of that"

Edwina Dunn
Dunnhumby's analysis was a huge factor in the grocer becoming the biggest retailer in the country in the mid-1990s, a position it still holds today.
"You have to have the right idea at the right time and you have to speak to the right person," says Dunn of the serendipitous nature of the deal. "If you get those three things right, magic happens."
Then-Tesco chairman Lord MacLaurin put it more bluntly: "What scares me about this is that you know more about my customers after three months than I know after 30 years."
The massive success of Tesco Clubcard saw the rest of retail forced to follow suit, with customer data held up as the key to beating the competition.
Fast-forward two decades and customer data is still the foundation of many winning businesses, leading to the reinvention of retailers such as Shop Direct.
Dunn, who sold her business to Tesco in 2011, is now heavily involved in encouraging girls to study maths and physics, which are crucial for engineering careers, through chairing the Your Life campaign.
"So many hi-tech jobs require an element of maths or physics," she says. "The whole thing about women not being interested in tech is nonsense – Dunnhumby was 50% female and I'm really proud of that."
The 2000s: Online marketplaces take off
Notonthehighstreet.com raked in just over £40m in sales last year, employs 200 people and provides income for 5,000 small businesses.
A decade earlier, however, things were very different.
"We had to tout round the City, travelling on the Tube with our bags full of product," says Notonthehighstreet.com co-founder Holly Tucker of its battle to get funding. "The men we went to see would say to us, 'Oh, is it a crafts business?'. It was bloody difficult."
Before the rise of Notonthehighstreet, the only mainstream marketplaces were Amazon and eBay.
"Small businesses thought putting a product on their bed and photographing it was OK," Tucker explains. "They didn't understand the lifestyle piece, the pricing model, the dispatch. We were right at the start of that.
"And we had nothing to help us. There weren't even smartphones, there was no social media or crowd funding. I feel things are much easier now, but then it's easier for everyone – we stood out because we did it before everyone else."
"Running a small business is a bit like motherhood – you don't have a rule book"

Holly Tucker, Notonthehighstreet co-founder
Tucker had begun what would become Notonthehighstreet in the early 2000s when, after beginning to make unusual Christmas wreaths, she set up a highly successful Christmas fair for 200 small businesses, personally vetting each and every stall to ensure a high level of product.
"I knew I had caught something magical in curating small business," she says. "It really worked but it was also archaic – I decided to change it to the model of a 24-hour fair with the businesses all under the same roof."
After teaming up fellow co-founder Sophie Cornish, the pair took the business from a four-person team based above a cab rank to the multimillion-pound venture it is today.
Tucker is now focused on new ventures including Holly & Co.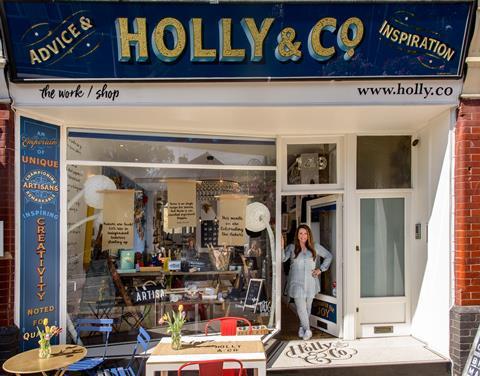 Describing it as the "ultimate cheerleader for small businesses", Tucker believes that her seven-year tenure as chief executive of Notonthehighstreet has given her the "privileged position of a bird's eye view" on how small UK businesses function.
"A lot of small businesses have imposter syndrome," she explains. "We want to give them not only advice but inspiration – because that's what you need when you are working 16-hour days to keep going against the giants.
"Running a small business is a bit like motherhood – you don't have a rule book."
The 2010s: Reinventing retail tradition
Phoebe Gormley was not your average student, and it's this that led to her, at the age of 20, establishing a successful Savile Row business - a first on the famous tailoring street as a women's clothing specialist.
"I didn't like resting on my laurels and drinking lukewarm beer," she says of her university course, which saw her attend a single hour of lectures a week.
When asked where she found the confidence to launch a business on the venerable street at such a young age, Gormley responds: "I don't think it was so much confidence as absolute boredom and complete frustration with where I was.
"It wasn't like 'I can take over the world', I had no idea what was going to happen, I just needed a change of scene and knew I'd learnt more during my internship on Savile Row than I learnt at uni in a whole year."
Gormley spent the other two years of her £9,000 tuition fees on establishing Gormley & Gamble – so named for the chance she took setting up shop.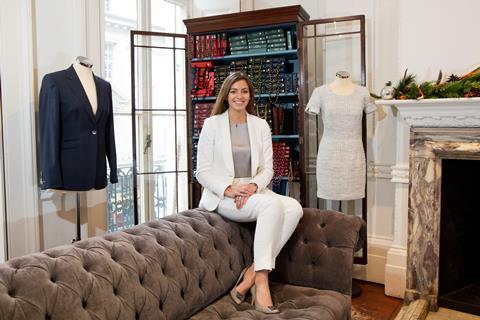 "Mostly, people were really supportive because I was starting a womenswear brand," she says. "People would have been much less friendly if I was starting up menswear – I get plenty of women bringing their husbands in, so in that sense it's beneficial for the others."
"You can't tell someone to respect you. It just takes time to prove them wrong"

Phoebe Gormley
She concedes that she did encounter "some astronomically large male egos" along the way, but attributes the condescension she was met with – one supplier point blank refused to work with her – to her age at the time as well as her gender.
The level-headed entrepreneur, who modestly bills herself as "just pootling around at the moment", has good advice for dealing with difficult characters.
"It's just letting people figure it out for themselves," she says. "You can't tell someone to respect you. It just takes time to prove them wrong."
Be Inspired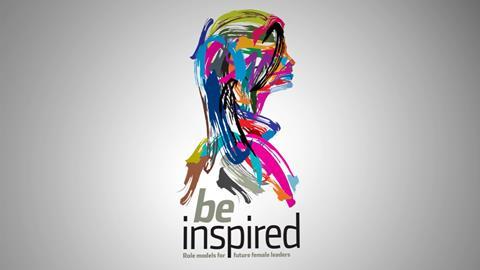 Retail Week's annual Be Inspired conference on Wednesday June 19 is designed to promote and encourage women to fulfil their career aspirations.
Bringing together men and women from across the retail landscape, the event inspires through the stories of others, opens eyes to career opportunities and fosters a culture of career confidence.
Join us at The Brewery in London to hear from a line-up of amazing speakers, with content entirely based on the feedback from our Be Inspired community.
Visit beinspired.retail-week.com to find out more and book your place.