The Be Inspired campaign puts aspiring female talent in touch with retail role models, but who inspired those who have already made it to the top?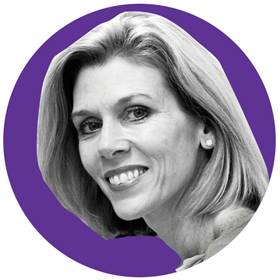 Catriona Marshall, chief executive, Hobbycraft
"I find Helen Dickinson, chief executive of the British Retail Consortium, to be a true inspiration to a generation of retailers, both male and female. She was courageous to take a big career change into a demanding and high-profile role at the BRC.
"She has all the demands of building and running the BRC as an organisation, as well as recruiting, satisfying and representing the membership. She balances both extremely well.
"On a daily basis she deals with a wide variety of stakeholders including business leaders, politicians and journalists.
"Her style is open, honest and fair. She's a good listener and always has time to invest in people and relationships.
"She's a great example of someone with talent and energy, who's investing in the greater good of our industry."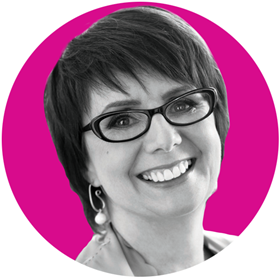 Wendy Hallett, chief executive, Hallett Retail
"There are a number of women in the industry who continue to inspire me. I love the fact that women like Angela Spindler, Liz Evans, Meg Lustman and Beth Butterwick have the confidence to step into chief executive roles.
"And there are fantastic women like Chrissie Rucker, Amanda Wakeley and Cath Kidston, who have built amazing businesses.
"But when I reflect on my life, there is one very special woman who has been an inspiration for the whole of my life and well beyond hers. My grandma was one of the strongest women I have ever met.
"She was a nurse in the war, which she had to give up when she married, and had three children to look after – a role she willingly took on again when my mum, her daughter, died, leaving three young children.
"She showed a steely resilience against adversity that helped me cope with the challenges life throws at you. She taught me that it is not about the cards that are dealt, but how you deal with those cards."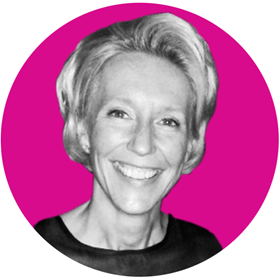 Susan Aubrey-Cound, founder, Olive Aubrey shoes
"My inspiration was a lady called Barbara Beckett, the marketing director at BAA in the 1990s.
"She led by example to be brave strategically, to have the courage in your convictions and to 'tell a story' to engage colleagues – and she was as supportive of the women in her team as she was the men.
"Engendering huge loyalty, she was intellectually brilliant, invariably hilarious and as on-point with the detail as she was with transformational strategy – a rare thing.
"If the going gets tough, I still think of Barbara."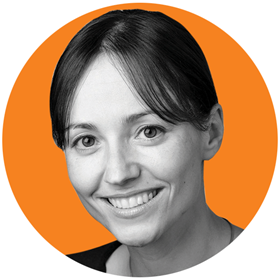 Paula Nickolds, incoming managing director, John Lewis
"I am privileged to have come into contact with a large variety of inspirational people, both in my professional and my personal life.
"My mother, Sheila, died very recently and I have had even more cause than ever to reflect on her particular contribution. She was, of course, very influential in my life as my mum.
"She strongly believed in bringing up her three daughters to be bold and ambitious in achieving whatever it was that they aspired to in life; giving us confidence, allowing us to believe that anything was possible and celebrating our different strengths.
"She truly was an extraordinary woman and her legacy lives on in her daughters and indeed many hundreds of others."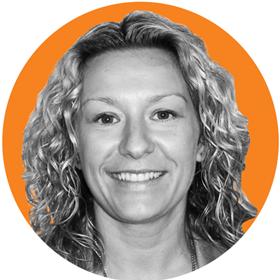 Cat Hambleton-Gray, head of people – retail, Halfords
"Martyn Phillips, now chief executive of Welsh Rugby, was human resources director at B&Q for several years (and my boss for some of those years) and then eventually became chief executive.
"He possessed some great leadership qualities – one of which was being very down to earth and having genuine concern for colleagues.
"He once said, 'your customers will tell you what to do, your colleagues will tell you how'. This is so true. They have all the answers.
"Yet many businesses' boards spend hours locked in offices and meetings trying to define strategies and plans without really finding out or seeking to understand what's really important to customers and colleagues. Listening to them is critical if your business is to be successful."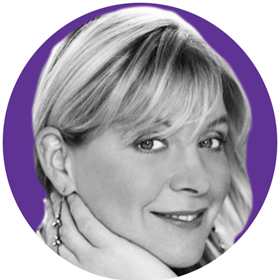 Cathy McCabe, chief information officer, Jaeger
"The following people have inspired me throughout my career:
"My very first boss when I was a management trainee – Carol Hubbard at WHSmith, who demonstrated a purist love of the customer and high standards of service at all times.
"Geraldine Cox, an amazing consultant at Andersen Consulting [now Accenture] consultant, who taught me to question, to challenge, to be curious and to keep learning all the time.
"Angela Ahrendts, former Burberry chief executive officer, now senior vice-president of retail at Apple – an amazingly sharp, astute, tough woman, yet at the same time her leadership style remained very warm, approachable and personable."
Annabel Thorburn, director of retail services, eCommera
"I don't have any one person as I have drawn from a number of sources over my career. But what's consistent is that it is the people I've known personally, rather than public figures, who inspire me.
"On a day-to-day basis I don't think of it as inspiration, more that I'm always trying to learn from others who excel in particular things, or manage to deal with tricky situations in a way that I wish I could.
People who bring the best out in others, and have earned rather than assumed the trust and respect of their teams, are those who I aspire to be like

Annabel Thorburn, eCommera
"One of these is a manager I had for many years, now more of a mentor, who was brilliant at stretching people but in a way that empowered me and gave me confidence.
"He would always ask me how I would do things and what I thought, rather than telling me the answer, despite having far more experience.
"This behaviour in large meetings with other senior executives is especially powerful. It says to everyone, 'stop and listen to this person who I trust', despite that person being by far the most junior in the room.
"Too many execs 'tell' the answer without listening. People who bring the best out in others, and have earned rather than assumed the trust and respect of their teams, are those who I aspire to be like."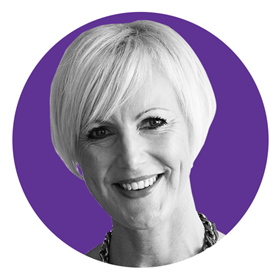 Fiona Lambert, former vice-president for own-brand design and development, Asda
George at Asda founder George Davies was my inspiration for his entrepreneurial vision, his focus on delivering new, great quality products and experiences that put the customer at their heart. And his giving young people, like I was, a chance to succeed."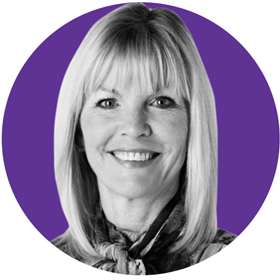 Angela Spindler, chief executive, N Brown
"I am constantly inspired by new people I meet, but typically it's those who triumph through adversity or start with nothing and create something amazing, such as Lord Alliance of Manchester, the founder and main investor in N Brown.
"His story of starting as a penniless immigrant and becoming a force in British business and generous philanthropist is amazing. He stands out from the crowd because of his resilience, hard work and determination and embodies the principle of never, ever giving up.
"JK Rowling is also an inspiration. Her story is very different, but inspiring for similar reasons, and her talent and creativity is truly inspiring."