Be Inspired and Tech. have joined forces for Tech. Catalysts, a programme designed to accelerate the careers of future digital leaders and close the talent gap. Here's how to apply.
Countless studies have proven that diverse and inclusive workforces deliver better and more consistent business results, boost creativity, and drive innovation and staff engagement.
We know that diversity boosts the bottom line, so why is there still such a lack of diverse talent across tech roles?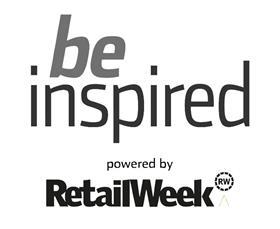 According to a 2018 study by PwC, only 23% of employees working in STEM roles in the UK are female.
Additionally, only 5% of leadership positions in the technology industry are held by women.
To address this shortage and accelerate the time it takes for the industry to reduce this gap, Retail Week's Be Inspired and Tech. have teamed up to create Tech. Catalysts.
Building the next generation of digital commerce talent
A dedicated programme taking place at the two-day Tech. festival in October, Tech. Catalysts has been designed to provide learning, skills and support for the next generation of technology leaders in the commerce space.
Those who take part will be exposed to new areas of the industry, valuable contacts and exclusive mentoring to propel their careers.
Tech. Catalysts aims to:
Accelerate the learning and development of future tech leaders
Empower tech talent with skills and contacts that can accelerate their career
Embrace diversity as a strategic goal to drive the industry forward
Shine a spotlight on the commerce industry as a dynamic and exciting place to carve out a technology career.
Alongside gaining free access to the regular programme, those chosen will have access to bespoke mentoring sessions, unique networking opportunities and meet-and-greets with keynote speakers.
Who is eligible for Tech. Catalysts?
Retail's Week Be Inspired and Tech. teams will select a cohort of 50 people to join the curated programme at Tech.
Applicants must have a minimum of two years' experience working in a technology and digital role for a retailer, brand, CPG or technology company. They need to be at manager or director level and must be looking to progress to the next stage of their career.
How to apply
Applicants must write a short entry here as to why they should be selected for the Tech. Catalyst programme and what they are hoping to get out of it. Entries will close on Wednesday July 31.
If you're already a tech leader and would be interested in being one of the mentors for the programme, please contact poppie.mickleburgh@ascential.com.
Tech. Catalysts: Embracing diversity to drive the tech industry forward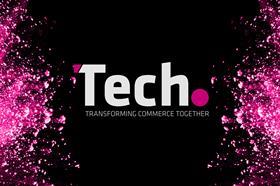 Be Inspired and Tech. have teamed up to address the lack of diversity in tech roles across the retail and commerce industry.
Come October, 50 future tech leaders will be given an unprecedented opportunity to become Tech. Catalysts and accelerate their learning and development.
Apply to be a Tech. Catalyst before July 31.