Kingfisher, Chief Information Officer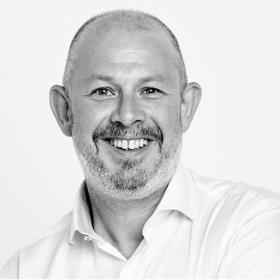 Andy is currently chief information officer at Kingfisher, responsible for driving Kingfisher's digital strategy across the group. He was previously at Shop Direct for five years, where he was chief information officer. In this role, Andy transformed Shop Direct's technology platform from a catalogue infrastructure to a leading digital retailer.
Prior to Shop Direct, Andy held several executive positions in technology and business transformation at O2 and Telefónica SA.
Andy says: "I am passionate about promoting the opportunities we have in retail, in particular technology roles, for women. We live in exciting times and technology plays a disproportionate role in driving competitive advantage in retail.
"There are huge demands across our entire sector for technology talent and not enough skills to meet the demand. Today only 17% of tech roles in the UK are held by women and there are only 7% of females studying some sort of technology qualification at A-level and above. This represents a massive opportunity for both the industry and for individuals in an area where there is unprecedented demand for skills.
"It is therefore important that we, as an industry, promote these opportunities and ensure we provide an environment that women can feel confident in and can thrive in."