B&Q's latest marketing campaign is a central part of its biggest and longest winter Sale.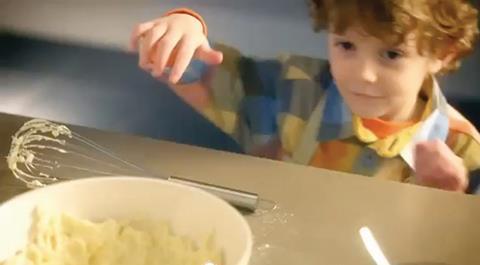 Combining a price message with a focus on family memories created in shoppers' homes, the DIY retailer has invested a total of £5.5m in the campaign and has committed to beating any price in the kitchen and bathroom market until March.
The TV ad conveys a message DIY retailers have often relied on during the recession – a focus on long-term home ownership and home improvement spending, after a stagnant housing market has ignited a 'don't move, improve' ethos.
Chief executive of parent company Kingfisher Ian Cheshire recently cited how important the web now is for B&Q. Cheshire says that although customers are unlikely to buy most DIY products online – instead preferring to see them in-store before purchasing – they do research products and prices on the web before deciding where to buy.
To capture these online customers, B&Q has invested £1.75m of its overall campaign budget into digital marketing. The price commitment references how simple the web makes it for consumers to find the cheapest price available.
For a winter Sale – which usually focuses on price – B&Q's campaign is impressively creative. This, and the investment made in the campaign, indicates just how important the Sale period is for B&Q, as customers continue to cut back on big-ticket purchases.