Asda boss Andy Clarke has cast doubt on the grocer's expansion plans in Scotland after taxes in the country increased the costs of trading there.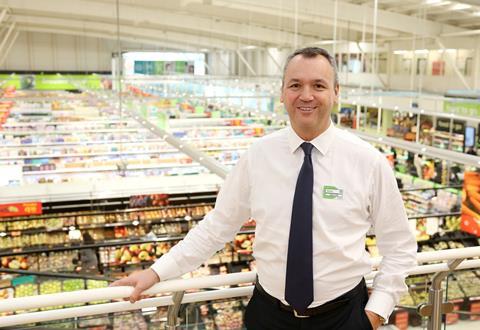 Fears are also mounting that the increased costs of trading in an independent Scotland could squeeze margins.
Chief executive Clarke today said a tax on large retailers in Scotland, implemented last year, has made "sites that were viable unviable".
He said: "The cost of doing business in Scotland is bigger than the cost in England and Wales and has put pressure on our cost base.
"We lobbied in advance of [the tax] taking place. Now it's legislation, it's going to hurt."
Asda has 61 stores and employs 20,000 staff in Scotland.
Clarke said this week Scotland would be a less attractive investment proposition if its citizens voted for independence next year because the regulatory burden may grow and cross-border trade pushes up costs.
Rival Morrisons, which has 63 stores in Scotland, also this week expressed fears over the effect an independent Scotland might have on its business there. A spokesman said: "If the regulatory environment was to increase the burden of the cost structure on business, that would potentially have to be passed thr-ough to consumer pricing, because why should the English and Welsh consumer subsidise this increased cost of doing business in Scotland?"
Big grocers face higher costs in Scotland because of a public health levy on large shops that sell alcohol and tobacco as well as a levy on business rates that costs the supermarkets about £30m a year.
Separately, Asda is braced for a rush of multichannel shoppers this Christmas. Delivery slots for online grocery orders on December 23 are already 90% booked – although shoppers are still able to edit their orders – and a surge in click-and-collect custom is anticipated.
The grocer has now rolled out same-day home delivery from 40 stores and same-day collection to 100 locations.
Clarke said Asda would also concentrate more of its marketing in 2014 to put an onus on quality while still being known as a price-led retailer.