Asda has promoted Andrew Moore to the position of managing director for its clothing brand George, Retail Week has learned.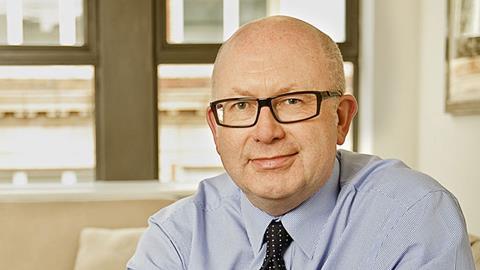 Moore – previously supply and merchandising director – will replace Anthony Thompson, who resigned in January to become chief executive of lifestyle fashion retailer Fat Face.
Moore joined George in 2008, after spending 25 years at Marks & Spencer where he held several senior buying positions and worked with retail legend George Davies on launching Per Una. He also worked with Thompson – who recruited him at George – at Marks & Spencer.
Asda chief executive Andy Bond told staff about Moore's promotion this morning. In a note to staff, Bond said: "The key legacy that Anthony Thompson will leave at George is a strong and focused team that's firing on all cylinders. Each member of that team has contributed to the growth of the brand over the last 18 months, helping us regain our position as number one volume retailer, overtaking Primark and M&S.
"It's vital for the delivery of our plan that we don't skip a beat as we build on George's success in the year ahead. That's why I'm extremely pleased to announce the appointment of Andrew Moore as George's new executive managing director who also joins the Asda executive team. This is a well deserved step up for Andrew, clearly, in my view, the right person to lead the George team, build on the progress we've made, and ensure there are even greater achievements in the months and years ahead."
Bond said Moore had been "hand-picked" by Thompson and "has been responsible for the sourcing strategy that's enabled George to significantly improve the quality and value of its range over the last 18 months".
He added: "His leadership and clear vision for the next phase in George's development now firmly make him the right man, at the right time. I have high expectations of what he will deliver as George's new leader."
George brand director Fiona Lambert had also been tipped to take over from Thompson. However, Lambert said earlier this month that she did not want to leave her current role. She said: "Being a brand director is a great job – I love being so close to the customers and the clothes."
Moore also spent a year working for Woolworths South Africa restructuring the buying operation. He is married with two children.