Walmart International boss Judith McKenna told Asda staff at the grocer's Leeds HQ that the business was "seriously considering" an IPO – but would the market bite?
Speaking to 1,200 of the UK grocer's staff, McKenna said the business would give serious thought to relisting Asda as a public company in a bid to achieve "long-term success" for the grocer.
McKenna said a potential return to public ownership could "take years" and Walmart was "not rushing" the move. However, as the dust settles on the failed Sainsbury's-Asda merger, it is clear Walmart is concocting its plan B for Asda.
We take a look at what a possible float would mean for Asda and its US parent company.
How much interest is there in an Asda float?
An Asda IPO, if it were to go ahead, would be the most seismic retail float on the stock exchange in years. But it would follow a lot of smaller retail floats currently failing to live up to their initial fanfare.
Against this backdrop, combined with wider market factors, Bernstein senior analyst Bruno Monteyne is not convinced Asda would drum up a flurry of interest from investors.
Monteyne says there are three things that could impact the grocer's valuation: Brexit, the growth of the discounters; and commodity price inflation.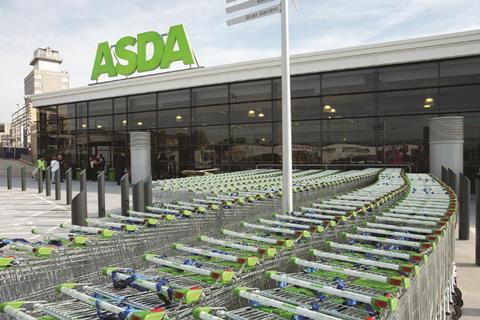 TCC Global global insights director Bryan Roberts believes Asda's position as a grocery retailer could also subdue investor interest.
"It wouldn't be the most enticing of products for any investor. Putting forward an IPO into what is arguably the most competitive grocery market on Earth with significant and ongoing structural changes could be a tough sell," he says.
"Asda is doing OK, but you wouldn't design it from scratch the way it is today if you had the chance. It's a business that is overexposed in out-of-town locations, lacks a convenience offer and lacks a discount division, which are the two fastest growing areas of the market."
Independent analyst Nick Bubb believes Asda's legacy as a previously listed business could whet the appetite of some investors, who would be more likely to invest in a previously listed business than take a chance on a virgin stock. But the changing shape of the market means nostalgia could only carry the business so far.
"Obviously Asda used to be a quoted company until 20 years ago, so there is a City heritage to tap into in terms of IPO potential, particularly for fans of [former Asda boss] Archie Norman," he says.
"But that was before the rise of Aldi and Lidl and although it is clear that over the last couple of years the business has recovered some lost ground, it's hard to see how Asda could present itself as much of a growth story for investors. However, it is certainly big enough to attract City support and it could appeal to investors fed up with Sainsbury's, ironically."
What would Asda's valuation be?
Putting a value on Asda is complicated because of the lack of transparency over certain measures of sales and profits from Walmart.
However, Bubb says Sainsbury's valuation of Asda last year – £7.3bn for 58% of the business – would be a good starting point. But we need to remember that this estimate could have been at a premium because Sainsbury's might have taken into account the synergies the business could bring to its own operations. While Walmart might want a similar valuation, it could be very hard to achieve it.
Morrisons' market cap currently sits at £5.14bn while Sainsbury's is at £4.56bn. Morrisons is more profitable than Asda, however, and boasts a healthier balance sheet so perhaps former merger target Sainsbury's is more reflective of an accurate valuation.
Is Asda strong enough to float?
Asda is the only big-four grocer not publicly listed – but is it in a sufficiently robust position to float?
"Its stores look great, its pricing is sharp and its private label is very good, as well as being cash-generative and growing, in relative terms, so it's a robust business with investment potential," says Roberts.
However, he says Walmart's ownership does contribute to its success.
"A lot of Asda's strength is due to being part of the Walmart family, be it in non-food or retail buying power. If you take away the Walmart ownership angle, the business is out on a limb," he adds.
GlobalData UK retail research director Patrick O'Brien believes although the business has regained sales growth in recent years, the rise of the discounters presents a particularly significant threat to the price-conscious grocer in the longer term.
"Asda has done reasonably well in the last couple of years and has certainly fared through the potential Sainsbury's merger better than Sainsbury's has," he says.
"It's a solid business but there are longer-term issues ahead and increased erosion of market share by the discounters is an issue that won't go away. Asda is always a bit more vulnerable at that point because it has always priced itself the lowest of the big four, which might have been enough a few years ago but doesn't mean a great deal now."
However, Shore Capital research analyst Clive Black believes despite the market share pressures facing Asda, the retailer has a strong chance of navigating stock market flotation successfully if Walmart was to press ahead.
"It's a very profitable business but they have materially contracted during the last decade. It has a strong balance sheet, George is number two by volume in the clothing market, it has still got 15% of the grocery market, but at the end of day, the investor interest would reflect its price.
"There will be lots of talk about the seven positive quarters but before that, there were five-and-a-half years of negative like-for-like sales – but that's the art of telling the story."
Would Walmart keep a stake?
In the shelved merger with Sainsbury's, Asda's parent company Walmart committed to retaining a 42% stake in the business.
But as selling off an 80% stake in its Brazilian operations last summer shows, Walmart is not beyond pulling the plug on markets that do not deliver a sufficient return on investment.
With the potential of Walmart's more rapidly growing international markets, such as India, beckoning, how likely is it that the US grocery titan would offload its stake in Asda entirely?
Not very, according to Roberts.
"There are lots of mutual benefits for Walmart in its stake in Asda from a best-practice, ecommerce and people perspective so it would be foolish to totally relinquish its shares," he says.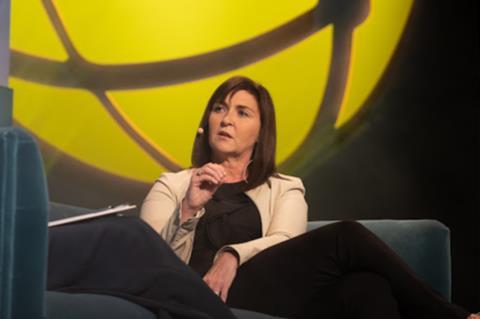 "Arguably, Walmart benefits more from Asda than the other way round. It could be that it wants to give less attention to Asda, which could be the main reason for offloading management control but maintaining a minority stake."
However, O'Brien is unconvinced Walmart intends to maintain any stake in Asda in the long term.
"I'm very cynical they would have long-term plans to hold on to Asda," he says. "Walmart decided that the UK was no longer part of its strategic objectives, although it's unlikely they'll offload it all straight away."
Black concurs: "I would have thought the larger the appetite [for Asda to float] the happier Walmart will be – I would expect them to exit completely over time."
However, Monteyne believes Walmart will keep its hand in at Asda if for no other reason than to bolster its potential for a successful IPO.
He says the world's biggest retailer would likely "sell off a minority, not a majority, stake" in a bid to demonstrate to potential investors that it has ongoing confidence in Asda.
"Asda is quite small in Walmart terms and is not really a problem child, so they don't need to get rid of the whole business," he says.
Whatever Walmart's next move is, if Asda were to float it would undoubtedly be the retail IPO of the decade.
Analysis: Is there appetite for an Asda IPO?
1

Currently reading

Analysis: Is there appetite for an Asda IPO?

2

3