Ann Summers chief executive Jacqueline Gold has met landlords to explain the lingerie and sex toy retailer's more sophisticated shopfit in a bid to secure prime locations.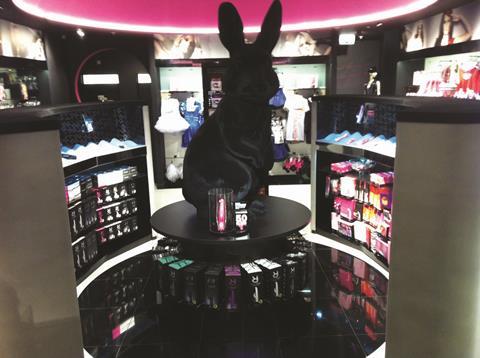 Gold met property owners last week to present the business as a quality mainstream brand worthy of prime pitches as the 144-store retailer expands. Ann Summers has worked hard to position itself away from its seedier rivals.
Ann Summers unveiled a rebrand in late 2011, which included a new store design at Westfield Stratford City.
The retailer is seeking quality sites to roll-out the design, developed with design agency Fitch.
Gold said: "We are committed to the continued growth of our core business and brand proposition, and the most visible touchpoint for our customers is our stores.
"Since introducing our new in-store design we have opened nine concept stores, and the performance and response from our customers has been very encouraging. Over the next few years we would like to open, relocate or refurbish many more."
The store format was created to communicate Ann Summers' "sexy and playful" nature, featuring more theatre, themed changing rooms and a six-foot rabbit in the centre of the shop, in a nod to the best-selling Rampant Rabbit product.
The retailer made a "significant investment" in its rebrand, which led to a fall in pre-tax profits from £5.8m to £2.8m in its year to June 25, 2011.
However, it is understood that Ann Summers has generated a sales uplift following the release of global best-seller Fifty Shades of Grey. Gold was scheduled to speak on the subject at Retail Week Live yesterday.