Digital investment this year will be directed towards artificial intelligence and data management, 25 leaders of the UK's largest retailers have told Retail Week.
Retailers remain in pursuit of a single view of the customer and they plan to use technology to help them achieve it, according to Retail Week's research report Retail 2019, produced in association with Manhattan Associates.
As in last year's report, the omnichannel priorities listed by retailers for the year ahead are diverse.
This can be taken as a positive as it shows organisations have identified where their own pain points exist, rather than simply chasing the latest fashionable tech.
"If you were to ask me to list three omnichannel priorities, I would say single view of the customer, personalisation and leveraging of data"

Chief executive, footwear retailer
When it comes to the aspects of omnichannel strategy being prioritised for the next 12 months, there are two standout choices, both of which are very much related: identifying a single view of the customer and driving personalisation of individual customer experiences.
As the chief executive of a footwear retailer explains: "If you were to ask me to list three omnichannel priorities, I would say single view of the customer, personalisation and leveraging of data.
"I wouldn't call it big data and I perhaps wouldn't refer to artificial intelligence, but we're very data-rich.
"We have lots of data about our customers and our world, but managing that data and using it efficiently, so managers and others are able to make better decisions, is a challenge."
He adds: "It's an area we're focused on. I think it talks to that personalisation. It's difficult to deliver a personal experience if you don't know who your customer is, how frequently they've shopped with you and where they've engaged with your brand."
Manhattan Associates' managing director Craig Summers agrees that more work is needed here. "Long gone are the days of customer journeys being linear.
"Retailers now need to be able to combine unstructured insight, like social conversations, within the same view as the real-time customer order, preferences and transaction history."
Digital sales and engagement
Instagram chief operating officer Marne Levine, speaking at the National Retail Federation's Big Show in New York in January 2018, said of modern marketing that "digital isn't just a sideshow; it's really a key feature of the main show".
The same can be said of commerce in general, as various metrics highlight the continued rise of online retail as a percentage of total retail sales.
To that end, it is encouraging to see retailers continuing to place website development at the top of the list of general business priorities for 2019.
Behind website development, the following priorities for retail executives as they enter a new year are international expansion, investment in customer service/customer experience and investment in product.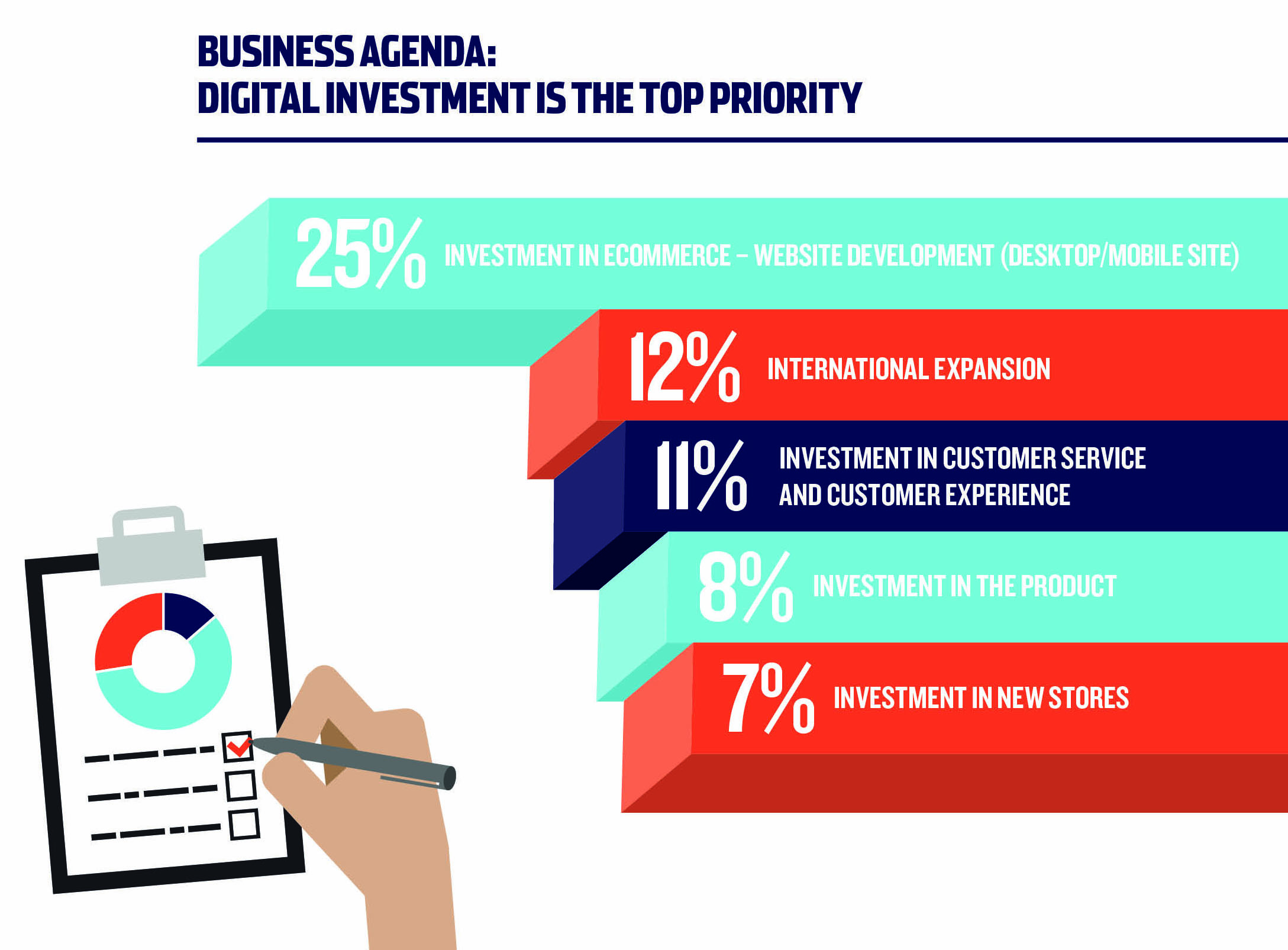 Giving an indication of the different components required to develop a successful digital strategy, and proving how so many facets of it feed into each other, the boss of a women's sportswear retailer says: "For us, it's all around digital.
"It's ecommerce, and we're investing in personalised marketing and customer base analytics."
He adds: "We're using AI in customer insight and personalised marketing to target people individually."
Don't forget the fundamentals
The importance of having a digital strategy in 21st-century retail – whether it comprises a comprehensive, connected and personalised omnichannel strategy or simply an active social media presence – cannot be denied.
However, with continued talk of AI, voice and other advancements in technology, there is an argument that the basics of retailing can often be lost amid the fanfare of shiny new solutions.
"Don't forget the fundamentals of retail," says Manhattan Associates' Summers.
"For a customer it's about their experiences, not just great experiences. The type of experience retailers' customers want are as varied as their personalities.
"Technology that enables these one-on-one relationships at scale will determine future loyalty."
Investment in technology and new systems must go hand in hand with an unwavering focus on product. It is therefore encouraging that such a significant percentage of executives choose product development as a 2019 priority.
"For a customer it's about their experiences, not just great experiences"

Craig Summers, Manhattan Associates
The chief executive of a fast-fashion chain says: "If you invest in products and supply chain, then you've got the best chance of growing your sales and therefore the margin within the business."
But describing the challenges that the growth in digital retailing brings businesses, he adds: "The migration of customer transactions from stores to online is creating an increased cost to serve because of the relative fixed cost of stores and variable costs of online.
"It's imperative to take cost out in order to make the same net profit per customer."
Improving the customer experience has been high up the retail agenda for the past few years, indicative of how the onset of ecommerce has brought about the biggest change in consumer–retailer interaction for decades.
It is no secret that online-first players such as Amazon, Asos and Yoox Net-a-Porter have completely transformed customers' expectations of retailers, resulting in traditional firms reshaping how they serve them.
"The migration of customer transactions from stores to online is creating an increased cost to serve"

Chief executive, fast-fashion chain
Delivering a first-rate customer experience is what retailers have always had to achieve to ensure a customer buys their product over someone else's, but today increasing online competition means it is more vital than ever.
"We always invest in customer service and customer experience because we sell branded goods more than our own-brand goods, so quite often what we sell is exactly the same product that is sold in other retailers," explains the boss of a footwear chain.
"Therefore, what we've got to do is make our service better and try to make the environment that little bit more applicable."
But when it comes to putting investment where the revenue growth is, ecommerce remains critical.
As the chief executive of a fashion retailer notes: "Website development and investment in customer experience are priorities – it is just relevant to me in my business. We are a bit behind, so that is what I need to do. They are the things that will drive growth."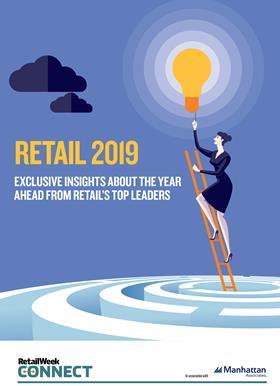 This report will tell you:
How retailers are going international to mitigate the effects of uncertainty at home
Why AI will become a key investment area as retailers seek a truly single view
How retailers plan to navigate the digital skills gap and transform their organisations.

Manhattan Associates is a technology leader in supply chain and omnichannel commerce.