International growth and expansion will form a central component of growth strategies in 2023, the bosses of Under Armour, River Island, U.S. Polo Assn. and Primark have told Retail Week
The companies spoke in-depth as part of 57 CEO interviews across 54 retailers – which also included Waitrose, McDonald's, Ikea, Waterstones and eBay (see the full list below) – for the landmark report Retail 2023.
The 11th edition of Retail Week's annual report, produced for the second year in association with Zebra Technologies, provides a critical strategic outlook on the year ahead and insight into the conversations happening across UK boardrooms. Read it for free here.
Why international?
The UK is set to enter a recession that lasts a year, as predicted by the Bank of England in August when it increased interest rates to their highest level since December 2008.
Such an environment is not conducive to high levels of discretionary spending among British consumers – and retailers will be hard pushed to encourage them to part with their cash – but other markets around the globe face economic crises of their own.
The Federal Reserve in the US and the Bank of Canada are also raising interest rates markedly, signalling that they expect to continue with more sizable hikes as 2022 draws on. And the European Central Bank recently lifted rates for the first time in more than a decade – all of which is in line with rising inflation and muted consumer confidence.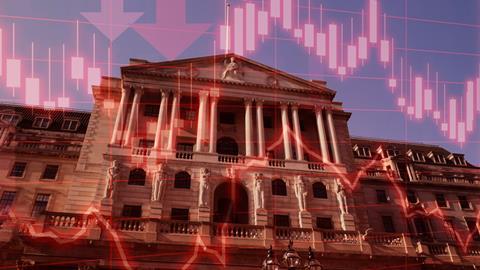 According to the International Monetary Fund, growth across Asia and the Pacific is poised to slow further amid the ongoing impact of war in Ukraine and other instabilities, while several indices expect Africa's economy to shrink considerably in the months ahead.
This is the challenging economic backdrop facing retailers around the world. But many CEOs are cautiously optimistic about what lies ahead for international growth.
Below we give you a small insight into what the retailers say about two key markets – Europe and the US. You can read full analyses of those markets and others in the report, which you can access here.
Europe
Earlier this year, the eurozone's largest economy, Germany, experienced its largest year-on-year fall in retail sales since records began in 1994, highlighting how the wider economy is influencing consumer behaviour.
Retail sales volumes were down by 8.8% in June 2022 compared with the same month a year earlier, according to data from Destatis, the German office for national statistics. And things have remained subdued since.
The retail leaders we spoke to that operate in Europe still believe growth is possible.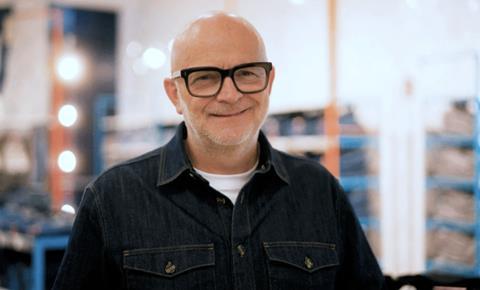 Primark chief executive Paul Marchant says the European market has been slower to rebound following Covid-19 due to restrictions being lifted later, but that it is now seeing an improvement.
The value chain is pushing forward with its global expansion, having recently announced two new European markets in Slovakia and Romania.
US sportswear giant Under Armour also forecasts inflation, increased freight charges, and the negative impacts in changes in currency will challenge profitability, says its managing director for EMEA Kara Trent. She remains, however, positive about continued growth in the region.
North America
US sales have held up better than analysts expected in 2022 to date, but much of the sales growth has been fuelled by the inflationary environment.
Like the wider world, the US retail industry is faced with a consumer who is getting less for their money, leading to more cautious spending behaviour.
Major growth is still expected in its ecommerce market, with long-term estimates released by analyst group Forrester in August suggesting online retail will reach a value of $1.6trn (£1.3trn) and the overall retail sector will generate $5.5trn (£4.8trn) by 2027.
Forrester also projects US online retail sales will surpass $1trn (£871bn) in 2022.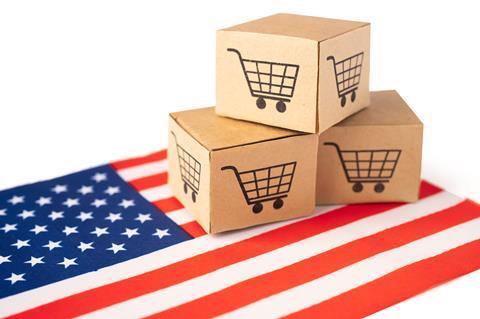 However, the retailers we spoke to took a balanced view.
U.S. Polo Assn. owner USPA Global Licensing president and chief executive J. Michael Prince says: "The impact of inflation and cost of living will have a significant impact on our global business. We will absorb some of the costs ourselves alongside our supply chain partners to lessen the negative impact to consumers, but inevitably we must pass some of the costs to the consumer.
"Fortunately for U.S. Polo Assn. we are a great price-to-value proposition for consumers around the world. Because of this we believe our business will hold and potentially take market share."
River Island chief executive Will Kernan says the clothing retailer's wholesale business, with partners such as Nordstrom in the US and Hudson's Bay in Canada, is seeing good growth and sales are much higher than in 2021.
Kernan adds that North America is a top-three focus for longer-term investment. "Our product and our brand are resonating very strongly over the pond. We're seeing robust profitable growth in the US through a direct-to-market approach and working with partners. We see it as an important driver of long-term growth given our scale in the UK.
"So international investment, which is part digital, part partnerships and part investment in brand awareness – they will be important drivers."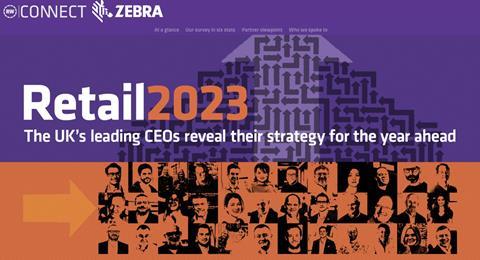 Access your free copy of Retail 2023, produced in association with Zebra Technologies, to find out:
The boardroom forecast from Waterstones, Space NK, U.S. Polo Assn., Ganni, Majestic Wine and more

IT infrastructure, data, loyalty and supply chain – the truth about investment plans

The critical role a diverse marketing strategy is playing, from traditional channels such as TV through to TikTok

How retailers are infusing tech with stores to create memorable experiences
Who did we speak to?
Meet the 57 leaders who took part in this research:
Paul Kraftman, chief executive, Gift Universe, and owner, Menkind

Alessandro Savelli, co-founder and managing director, Pasta Evangelists

James Daunt, managing director, Waterstones

Doug Putman, owner, Putman Investments and HMV

Chief executive, footwear retailer

Sean Ashby, managing director, AussieBum

Andrew Hood, co-founder and chief executive, Amara

Andy Lightfoot, chief executive for UK and US, Space NK

Orlagh McCloskey, co-founder, Rixo

Henrietta Rix, co-founder, Rixo

George Graham, chief executive, Wolf & Badger

Aron Gelbard, chief executive, Bloom & Wild

Mark Suddards, global retail director and general manager for northern Europe, Ganni

Graeme Jenkins, chief executive, Dobbies

Peter Jelkeby, country manager for UK and Ireland, Ikea

Luca Donnini, chief executive, Temperley London

Tracey Clements, chief executive of convenience for Europe, BP

Andy McGeoch, chief executive, M&Co

John Colley, executive chair and chief executive, Majestic Wine

Paul Marshall, managing director for Europe, Specsavers

Peter Bainbridge, general manager for optics, Specsavers

Michael Thomson, chief executive and founder, Pour Moi

Marketing and corporate responsibility director, fashion and home retailer

Maria Hollins, managing director, Ann Summers

Paul Marchant, chief executive, Primark

Huw Crwys-Williams, chief executive, WiggleCRC

Ali Hall, co-chief executive, Sosandar

Julie Lavington, co-chief executive, Sosandar

Managing director, grocery chain

J. Michael Prince, president and chief executive, U.S. Polo Assn.

Mark Saunders, chief executive, Mamas & Papas

Debbie Bond, chief commercial officer, Lovehoney

Paul Hayes, chief executive, Seasalt

Rachel Sheridan, chief commercial officer, Thread

Alex Loizou, co-founder and chief executive, Trouva

Daniel O'Neill, chief executive and founder, ProCook

Chief executive, sports equipment retailer

Rasmus Brix, general manager for UK, Pandora

Will Kernan, chief executive, River Island

Markus Naewie, head of EMEA, Victorinox

Michael Fletcher, former chief executive, Nisa

Vanessa Masliah, vice-president of marketing and branding, Vestiaire Collective

Chris Gaffney, chief executive, Johnstons of Elgin

Managing director, jewellery retailer

Gavin Peck, chief executive, The Works

Kara Trent, managing director for EMEA, Under Armour

Bridget Lea, managing director of commercial, BT

Elizabeth Spaulding, chief executive, Stitch Fix

Amy Heather, director of strategic accounts, Just Eat

Kumaran Adithyan, UK trading director, eBay

James Bailey, executive director, Waitrose

Natalie Knoll, co-founder and creative director, Bird & Knoll

Chief executive, fashion retailer

Chirag Patel, chief executive, Pentland Brands

Penny Grivea, managing director for UK and Ireland, Rituals Cosmetics

Gareth Pearson, senior vice-president and chief operations officer for UK and Ireland, McDonald's

David Robinson, outgoing chief operating officer, Pets at Home