Last week researchers and the media painted a somewhat bleak portrait of consumer confidence in the aftermath of the referendum.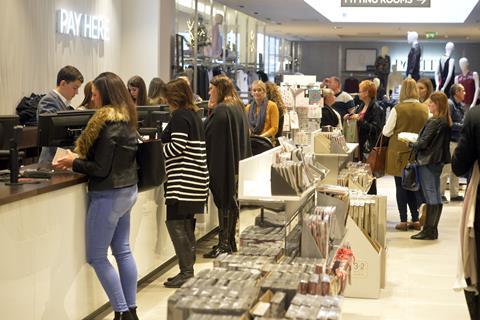 GfK's Consumer Confidence Index found that sentiment plummeted in July when there was the sharpest month-on-month decline in 26 years.
The market research company revealed that, during the first full month since Britain's decision to leave the EU, consumer confidence fell from -1 to -12 and people's optimism about the UK economy over the next 12 months crashed by a "dramatic" 19 points to -33 in the month.
In the same week, a joint survey from YouGov and the Centre for Economics and Business Research (CEBR) suggested that confidence had fallen to a three-year low.
But is the situation as gloomy as these indicators - not to mention various media reports - suggest?
Should findings be taken as gospel?
As numerous indicators identified, there was a clear drop last month in sentiment about spending. However, that is not to say that consumers have less money in their wallets or are altering their shopping habits.
As Conlumino managing director Neil Saunders points out, confidence is a measure of consumers' future expectations.
He says: "Confidence looks forward, and that's different from the actuality of what people face in the here and now.
"There is often a disparity between what shoppers think will happen and how they are behaving. It doesn't necessarily mean that people are shopping less."
Additionally, GfK head of market dynamics Joe Staton says that it's important to put consumer confidence findings in context.
Staton says that, while "we've seen a very significant drop in confidence," by historic standards "the index continues to remain at a relatively elevated level".
"It's nothing on what we saw during 2008", he says, highlighting that as recession loomed, the GfK Consumer Confidence Index fell to -39, which is the lowest level since its records began in the 1970s. Likewise, in the lead-up to the 1990 recession, the index fell to -25. This compares with last month's -12.
Staton says: "This is the great thing about having a long term trend perspective. We can see that confidence has dropped but we're so far off from where we have been."
He adds that July's index reading of -12 is the "natural result of a big shock to the system" but it's "far from being the end of the world".
Additionally, he explains that at the time of the GfK survey, the UK was still in the process of appointing its next Prime Minister. This may have impacted and worsened the perceived future outlook for those surveyed. He says: "This field work was done before Teresa May was appointed, at a time when people really were looking for stability."
Another factor that, according to Liberum analyst Wayne Brown, has contributed to falling levels of consumer confidence since the referendum is the media.
"The economy is strong but the media are talking us into a recession," Brown argues.
He says that "impactful headlines" generated by the media are fuelling concerns about the future and "having an impact" on the outcome of consumer confidence surveys.
Saunders agrees that the volume of "negative news" around, "it's not surprising that people feel negative about the future."
And while he says the effects are "not yet filtering through to shops," Saunders warns that "if people stay negative for too long, this may impact shopping decisions, particularly when it comes to big ticket items".
Is it just Brexit that is giving shoppers cause for concern?
Brexit is the "biggest and most obvious factor" behind the drop in confidence, says Saunders. However, he acknowledges that other contributing factors, including flat wage growth and terrorist attacks, are having a bearing.
"It is at present a very unstable world. Before the referendum, the economy in general was getting weaker; there are a lot more bumps in it, and that is certainly something consumers will have picked up on," he says.
Staton agrees that a lack of wage growth and terrorism were causing people to be concerned before the vote, explaining that in 2016 terrorism had become more of a concern for people than having enough money to pay the bills.
Liberum analyst Adam Tomlinson also points out that, before Brexit, the opportunity for economic growth following a strong couple of years was "always going to be less".
"Analysts were already looking to take a more prudent view on the rate of growth. The incremental uplift couldn't continue forever," he says.
Will the consumer confidence falls start to hit retailers' tills?
According to Tomlinson, the key question is: "Is this a blip or the start of a long-term trend?"
He says: "There has certainly been a wobble; consumers and markets don't like uncertainty. But retailers will only feel the impact of this if these downward trends continue, and we need more time, and more data points, to establish this".
Staton agrees that retailers will only start to feel the effects if confidence continues to drop throughout this year. He notes that consumer confidence did hit retailers during the 2008 downturn, but the index "bumped along the bottom" for a very long time before it got to that point.
So, as the majority of retailers have been articulating when questioned, it is still early days, and it is simply too soon to say.
What can retailers do to help the situation?
GfK's Staton says that the future trajectory for consumer confidence depends on "whether we enter a new period of damaging economic uncertainty or restore confidence by embracing a positive stance on negotiating a new deal for the UK".
He argues that, in 2008, "we talked ourselves into a recession, because everyone stopped spending".
In order to prevent this happening, "businesses need to start projecting more optimism and counter the often hyped-up headlines," Saunders says.
"Businesses need to start emphasising the great things they are doing. They need to underline value for money and put the things their customers really need on the shelves, particularly if shoppers start to require more convincing."
He suggests "great advertising" and "making the most of occasions", such as back-to-school.
Staton adds: "Retailers were having a tough time anyway and this hasn't helped the situation. However, shoppers are still looking for deals and value – and this has been the norm since the last downturn. So anyone with a value proposition will do very well."
So, is the situation really that gloomy for retailers?
Tomlinson says: "It's true that there's a significant level of uncertainty, but we live in a dynamic economy and with a bit of time to resolve some of the key questions, such as how trade agreements might look, things could turn more positive quicker than expected."
Brown maintains there are many reasons to be optimistic and confident as a nation.
He says: "Look at how many brilliant businesses came out of the last downturn, or ones that really started to dominate their market place like Card Factory and Hotel Chocolat.
"We have a dynamic economy and it is well positioned to capitalise on current and future events. With a little bit of time to resolve some key questions, things can turn positively very quickly."
Staton agrees that there has been "a significant shock to the system" but concludes that the "long term prognosis is good".