A health-conscious public is driving a new wave of activewear stores, fresh food cafes and spaces dedicated to fitness. Ben Cooper investigates.
If you happened to peer over the grey tiles and slates of the rooftops of west London early one morning in April last year, you may have noticed something rather odd.
On the roof of department store Selfridges, above the rumbles and fumes of the rush-hour traffic, a group of activewear-clad yogis had gathered for a pre-work class.
It's no coincidence that somewhere around the same time, just down the street, Holland & Barrett had signed for a 10,000 sq ft store, one of its largest to date.
People are prepared 
to pay a premium for products that are healthier

Graham Barr, CBRE
It's all part of a burgeoning trend in retail, and in the Western psyche: people are getting healthier and fitter, and are willing to pay for it. So which retailers are making the most of this new health-kick trend and how can others get in on the game?
"There was a time," says CBRE head of retail tenant representation Graham Barr, "when it would have been madness for Holland & Barrett to take such a large store 
on Oxford Street.
"But just look at the growth in the size of their stores and the aggressive rollouts they've done. People are prepared 
to pay a premium for products that are healthier; they are becoming much more conscious about healthy eating and diets, 
and so are the retailers."
Whether it's about healthy eating, sports and fitness, or a safer happier maternity, people are more conscious than ever, and – particularly the more affluent metropolitan members of society – are willing to pay for it.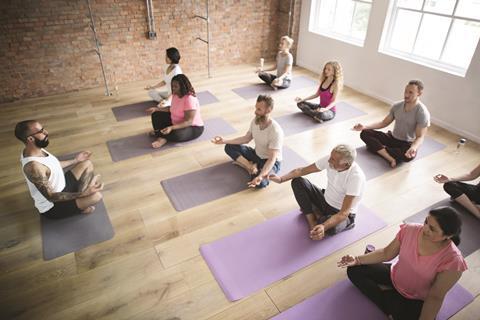 In the food sector, health has never been more hip. As Lunson Mitchenall head of London retail Peter Courtney says: "Healthy sells. But it is not just about healthy food, but quality food, with consumers wanting to know everything from where there food came from, who grew it and how it has been prepared.
"This has given rise to organic supermarkets like Planet Organic, Whole Foods and Daylesford, and cafes like Simple Health Kitchen and Detox Kitchen."
Where the food retailers and cafes are experimenting with ingredients and products, the activewear brands are experimenting with space and doing everything they can to blur the boundaries between retail and leisure.
Cue a wave of innovations: Sweaty Betty's ballet, salsa and fitness lessons; Lululemon's in-store fitness and yoga classes, advertised on its Community pages; Decathlon Running Series; Selfridges' Everybody fitness campaign; Reebok FitHub martial arts classes; and Nike Running Store's free Run Clubs.
Hot fitness and healthy-eating brands to look out for in 2017
The Detox Kitchen With two standalone stores in London and stocked in Selfridges Foodhall, organic health food deli The Detox Kitchen also offers people on a health kick the chance to do yoga, ballet and Pilates classes, before tucking into a post-workout salad.
Huggle A child and parent store selling clothing, toys, maternity wear and furniture, but just as importantly, offering classes in the 'Huggle Lounge' as varied as baby ballet, dance classes, baby beats and antenatal classes. Currently there's only one Huggle store, in London, but more could well be on the way.
Look Mum No Hands! Cafe and cycling workshop spaces as well as retail stores in London are offering courses and services for cyclists from "anything from a flat tyre to a complete rebuild". Another nascent business, but given the popularity for cycling in the capital and the demand for cycle products, one to watch out for.
Xtend Barre With franchised workout, Pilates and dance studios already expanding rapidly around the globe, Xtend Barre is already present in 62 locations. As well as offering a diverse range of classes, from boxing to post-natal fitness to dance to yoga, the Xtend Barre studios also include stores selling apparel, equipment and activewear.
Combined result
Of course, there's more to it all than just helping people lose weight. Activewear comes at a premium, and by drawing in shoppers with the reward of greater fitness, canny retailers are also convincing them to shop after they drop.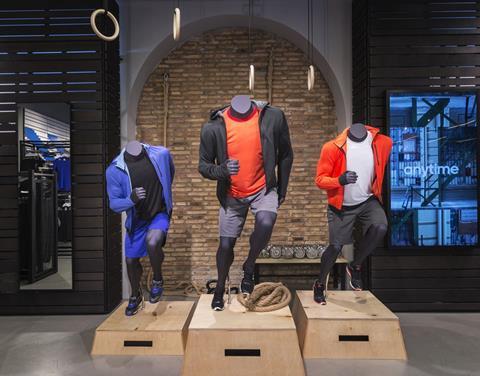 It's been particularly successful in London, where an abundance of well-off nine-to-fivers with limited time and space to exercise are looking for places not just to shop but to work out as well.
Courtney says: "The combined result of the rise of these athleisure brands and growth in the gym market has led to the rise of one-stop-shop exercise outlets.
"This is great news for London landlords with developments in locations with high footfall and an affluent consumer demographic like Canary Wharf, 
as they get more bang for their buck with multiple uses under one roof."
Landlords like Cain Hoy, which with JV partner Sager, is developing the major mixed-use Islington Square scheme in north London. Managing director Richard Pilkington says the trend goes beyond simply getting fit or eating well.
The desire to have, and be seen to have, a healthy lifestyle is becoming the norm internationally

Richard Pilkington, Cain Hoy
He says: "The desire to have, and be seen to have, a healthy lifestyle is becoming the norm internationally, particularly in global cities like New York. However, it is London that is undoubtedly leading the way with an affluent consumer base willing to pay a premium to buy into this lifestyle. In Islington in particular, we have a very socially aware and affluent catchment for which healthy living is very much part of the everyday."
Not that all this is entirely new. Sweaty Betty, for example, recognised the potential a long time ago, and has been feeling the benefits for a long time, as retail director Emma Thornton explains.
"We've offered free in-store classes for years and they are a brilliant way of engaging with our customers. Working out with them is the best way to get to know them.
"Alongside these classes we regularly team up with local wellness experts, studios and juice bars for talks and shopping events, which are really popular," she says.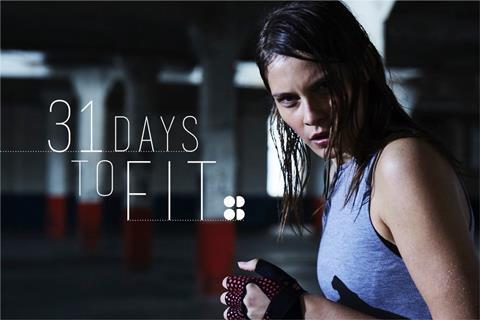 As a seasoned veteran compared with the new entrants, Sweaty Betty is already thinking of new ways to keep its place in the market. Sara Law, associate director in Colliers International's Central London retail agency says there are already examples of digital technology being employed.
"These fitness retailers have started using social media to encourage their customers to be active. Sweaty Betty launched its '31 Days to Fit' in January which uses Instagram and the Instagram story to demonstrate workouts, mindfulness tips and exclusive recipes from celebrity chefs such as Hemsley + Hemsley. This idea is all about engaging in fitness as well as advertising their latest product to their target audience."
It's a strategy that highlights one of the key trends in retail property of the past few years, and certainly one to look out for in 2017: the convergence of food, clothing and fitness. And as Shelley Sandzer partner Casey Phillips explains, it's not just to suit the times – there is a sound commercial basis for retailers to offer as much as they can under one roof.
He says: "As rents and rates increase, brands and retailers are looking for alternative ways to bring in additional income. Brands such as Triyoga have been doing this for 
years, but in terms of food, classes, fitness equipment and events, having more strings to your bow and providing a broader offer will become crucial for brands seeking to maintain a profitable business."
Creating 'healthy places'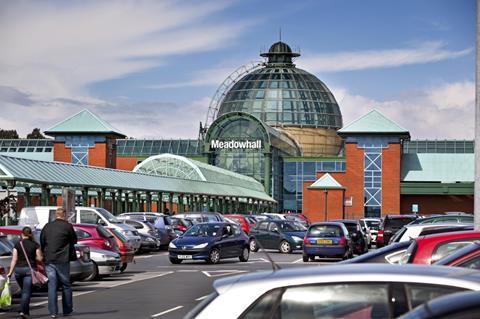 The trend for health and wellbeing isn't confined purely to Instagram feeds and fitness blogs, as British Land has shown. On the list of strategy priorities for making its centres more sustainable, the landlord and owner of Meadowhall among many others, has placed 'Wellbeing' at the top.
The message: that it wants to create "places that nurture wellbeing, benefiting occupiers and people who work, shop and live in our places".
It's part of a drive which British Land head of wellbeing and futureproofing Matthew Webster says is designed to encourage better mental and physical health for shoppers, and for shop-floor workers, that goes as far as including dementia-friendly training for staff to treat vulnerable elderly visitors to a centre.
He explains: "We want to create 'healthy places' and make people feel as good as possible. We've been thinking about health and wellbeing and things that contribute to mental health.
"We've done things like build green barriers between the car parks and the shopping space and greenery in the centre. It's about making people feel calm and relaxed."
Location is key
It's always been undeniable that in retail the right location is essential, but when it comes to the increasingly competitive healthy retailing sector, there are special reasons 
to find the perfect spot.
Take Mountain Warehouse, a well-established brand that's enjoying its ascendancy in these health-conscious times. In January the retailer reported a 13.6% growth in sales over the Christmas period compared with 2015, with founder and chief executive Mark Neale promising more stores and growth this year.
We've found healthy eating and working out is integral to our customers, so this is a key consideration for us when we're looking at new locations

Emma Thornton, Sweaty Betty
He says: "At Mountain Warehouse we really think about where our customer is and what store location is most beneficial for them. As well as high street stores and locations in shopping centres we also have stores in popular destinations for our active consumer, by the coast or near the mountains."
If retailers are already thinking broadly, so must the landlords. Indeed, some are thinking way outside the traditional lines, and even gearing the way they design their centres and mall spaces around health and wellbeing (see box).
And it makes sense – brands like Sweaty Betty aren't just looking to be in a good store, they want to be around exactly the right type of tenants in the right type of space.
Thornton says: "When we choose store locations, we always look for a real community environment, so it's important to be near independent delis, artisan cafes and boutique fitness studios.
Consumers seek everything from simple quality public spaces to relax in, to a fully equipped leisure offer. This must be complemented by a food, beverage and clothing offer to create the full wellbeing experience

Richard Pilkington, Cain Hoy
"We've found healthy eating and working out is integral to our customers, so this is a key consideration for us when we're looking at new locations."
And Pilkington says that with healthy living firmly established as a strong and growing sector within retailing, future developments – such as Islington Square, which will have a 46,922 sq ft Third Space gym at its heart – will become more geared around the sort of requirements that Sweaty Betty and others have.
"Retail development is definitely recognising the need to step up to this trend," he says. "Consumers seek everything from simple quality public spaces to relax in, to a fully equipped leisure offer that can be enjoyed alone or with friends and family. This must be complemented by a food, beverage and clothing offer to create the full wellbeing experience."
As the public becomes more health-conscious, and more demanding for convenience and service, retailers will do more to capture the trend, and the spend. With footfall in shopping centres underperforming high streets and margins tight, retailers will not hesitate to shut stores that aren't performing, and it's likely to be the outmoded centres – the ones with the least catering and leisure – which suffer first.
The health retail sector has well and truly proven its ability to innovate. Landlords and developers will need to make sure they keep up with the pace.