Despite tough trading conditions, homewares retailer Lakeland is steadily expanding.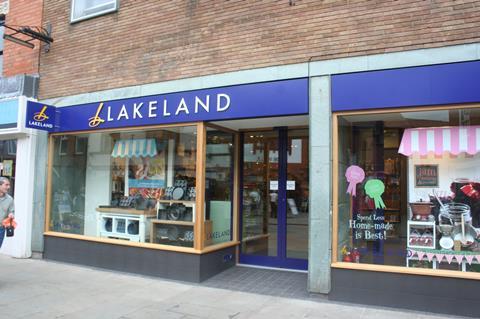 Lakeland director Julian Rayner didn't mince his words when he warned last autumn that trading conditions were "tough, hard and miserable".
That was evident in the homewares retailer's most recent financial year, when it posted a pre-tax profit fall to £7.2m in 2011, from £10.7m the previous year.
But Rayner is optimistic about the current year. He expects Christmas to provide a welcome boost, and the retailer's long-term confidence is evident in its steady store-opening programme as it builds further on its original mail-order foundations.
Founded in the 1960s by Alan Rayner as Lakeland Plastics, the business began by selling agricultural plastics and home freezer-related products and accessories.
Once Rayner's sons – Julian, Martin and Sam – took over the running of the business in the 1970s, the retailer's diversification into home and kitchen categories began.
By 1997, the family had built up new categories to such an extent that the name was no longer representative of the proposition, and was shortened to Lakeland. Now, the retailer is an emporium of all things homewares. It stocks 4,000 products, including baking equipment, cookware, kitchen utensils, knives, scissors, food storage, kitchen cleaning products, kitchen electricals, tableware, cleaning products, home furnishings, household electricals and storage solution goods.
Over recent years, kitchen gadgets and home entertaining products have been popular, while television programmes such as the Great British Bake Off have boosted consumer interest in home baking, which has translated into sales.
Lakeland now has 59 stores, including a burgeoning international presence. It has seven franchise shops across the Middle East and a further three overseas openings are planned for next year.
The retailer had set a target of operating from 80 stores by 2014.
It was on course, opening six to seven stores a year between 2009 and 2011. However, it has understandably taken a more cautious approach to expansion recently – Lakeland has only launched two stores this year – so it is likely to fall short of the original target.
Openings have driven sales growth in recent years as like-for-likes increasingly came under pressure, and Lakeland's offer made it vulnerable to the housing market downturn.
Total sales in 2011 increased 2.3%. Performance deteriorated in the second half of the year as consumers cut back on household spending. Operating margin was reduced to 4.8% over the period, the lowest level since 2008.
Competition is likely to increase as grocers seek to increase their clout in the field. John Lewis, Argos and the single-price retailers are also competing in the category.
However, Lakeland's product prowess – its innovation was recognised in 2010, when it was voted the best place to shop in the UK in a survey by consumer group Which? – offers a strong point of differentiation.
The retailer is also improving its online operation to continue competing with multichannel retailers, including department store groups, that are investing in their ecommerce capability in homewares.
Lakeland revamped its site in 2010 and introduced targeted product promotion last year, and a mobile site and click-and-collect service were introduced this year. The retailer revealed this month that almost half of its sales are made online or through its catalogue.
If Lakeland can keep cooking up new products and build its online business, it should continue to succeed in putting much of the competition on the chopping board.
At a glance
Stores 59
Managing director Sam Rayner
Finance director Bob Granger
Sales increased 2.3% to £151.4m for the financial year to December 31, 2011
Pre-tax profits declined 33% to £7.2m for the same period