Amazon will offer same-day delivery nationwide as early as next year after the delivery network it is signed up to launches a huge expansion.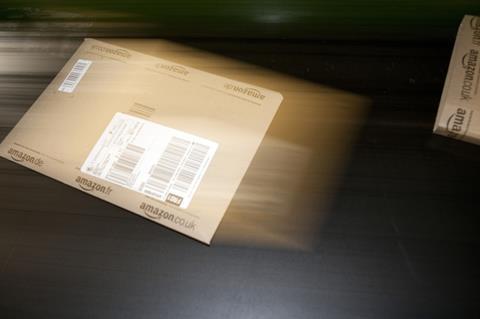 An initial trial of Connect Group's Pass My Parcel service, which is currently only being used by Amazon, has proved a success and is now being expanded from 700 pick-up locations to between 5,000 and 6,000 to provide nationwide coverage.
Pass My Parcel allows Amazon customers to order products up to 11.45am, and collect their items from one of Connect Group's newsagent or convenience store partners by 4pm.
Users can also order by 7.45pm to pick up from 6.30am the following day and the service is free to members of Amazon's £79-a-year Amazon Prime service.
Non-members are charged £4.99 for use of the same-day or 'express-morning' collection service.
Connect Group expects to roll out the service to 3,000 locations over the next six months and to up to 6,000 by autumn 2016.
Connect Group, the newspaper and magazine distributor previously known as Smiths News, is able to expand so rapidly after buying Tuffnells Parcel Express for £113.4m at the end of last year.
Connect Group chief executive Mark Cashmore said the controlled launch of Pass My Parcel last year has proved "it works incredibly well operationally".
Cashmore said that so far it has only delivered tens of thousands of parcels through the service, but is able to expand the service now the concept has been proven.
At present Pass My Parcel is only being used by Amazon, but Cashmore said Connect Group is talking to other retailers about them signing up to the process.
Amazon has also started trialling deliveries to customers' homes using the Pass My Parcel network in cities including Newcastle, Brighton and Southampton.
The expansion of the network also allows Connect Group to offer new services and it is now gearing up to launch a returns service, which will allow Amazon customers to send parcels back to the ecommerce retailer at participating newsagents and convenience stores.
Meanwhile, Amazon will launch a trial in Germany next month that will allow Audi owners to have orders delivered to their car boot.
The in-car communications system Connect will allow DHL delivery drivers to track the car and use a digital access code to unlock the boot if an Audi owner opts to choose their car as the shipping address.