Latest news, insight and analysis on Phones 4u
Phones 4u is the UK's second largest independent mobile phone retailer behind Carphone Warehouse, with some 500 high street shops in 2012. In 2010 sales increased by 20.4% to just under £750m, bolstered by further expansion of the in-store units at Dixons.
Carphone Warehouse is in talks with telecoms firm Three about launching own-brand mobile services for connected devices, it is understood.
Not content with selling you everything from a Gangsta Rap colouring book to canned unicorn meat (yes, really), Amazon has revealed the latest step in its journey towards world domination.
Full company profile for Phones 4u, including: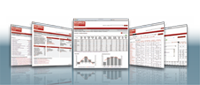 Powered by: