Latest news, insight and analysis on Phones 4u
Phones 4u is the UK's second largest independent mobile phone retailer behind Carphone Warehouse, with some 500 high street shops in 2012. In 2010 sales increased by 20.4% to just under £750m, bolstered by further expansion of the in-store units at Dixons.
Electricals group Dixons and mobile specialist Carphone Warehouse have officially flicked the switch on their retail merger.
One of the motivations underpinning the Dixons Carphone tie-up is that the new business will be better positioned to offer support to consumers facing ever more complex, inter-connected gadgetry.
Full company profile for Phones 4u, including: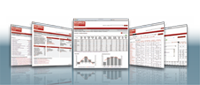 Powered by: