Latest news, insight and analysis on Phones 4u
Phones 4u is the UK's second largest independent mobile phone retailer behind Carphone Warehouse, with some 500 high street shops in 2012. In 2010 sales increased by 20.4% to just under £750m, bolstered by further expansion of the in-store units at Dixons.
After Phones 4u's sudden collapse, what does the future hold for the highly competitive and rapidly changing mobile phone retail landscape?
Apple's iPhone 6 has grabbed a lot of headlines, but it is the company's entry into mobile payments that may cause the biggest market disruption.
Full company profile for Phones 4u, including: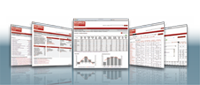 Powered by: