Latest news, insight and analysis on DFS
DFS is the UK's second largest furniture retailer after IKEA and the clear leader in the upholstery segment. While sales fell 2% to £638m in 2010/11 after very strong growth the previous year, double digit operating margins were restored in 2009/10 and further strengthened in 2010/11. Trading has become increasingly difficult in 2011/12.
The appointment of examiners at B&Q Ireland has cast fresh doubts on the turbulent Irish market but, there are opportunities for growth too.
Handled the wrong way, in-store multichannel options are as likely to prove redundant for shoppers as the enduring myth that we all like to scan QR codes.
Full company profile for DFS, including: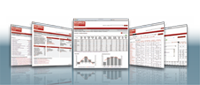 Powered by:

pause slideshow

Previous

Next